Sick and Tired of Conflict? Transforming Toxic Cultures Into Healthy Ones
Session Type(s): Training, Professional Development Training
Training Tag(s): Operations
Starts: Thursday, Aug. 18 9:00 AM (Eastern)
Ends: Thursday, Aug. 18 10:30 AM (Eastern)
Ready to walk away from your workplace or organizing spaces? Tired of nothing but drama? Just want to do the work you love without constantly being part of interpersonal or organizational conflict? Before giving up on progressive work or dealing with constant burnout, we'll talk about healthy strategies to deal with conflict before it tears you and your organization apart. We'll cover what systems to put in place to create healthy environments: everything from transparent reporting mechanisms to avenues for resolving interpersonal and organizational conflicts, including restorative justice practices. You'll leave with the steps to create healthy cultures where passion and creativity thrive and bullies do not.
Moderators
Ana is a lifelong worker advocate with a special focus on sexual harassment, as well as immigrant workers. She is a labor lawyer, advocate, law professor, and restorative justice facilitator. Ana helps organizations create cultures where passion and creativity thrive and bullies do not through education, conflict management and facilitated dialogues.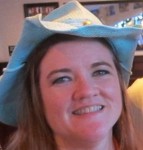 Paula as the president and principal of PB Works Solutions builds harassment and toxic workplace prevention systems that reflect your values and transform your culture. She works with nonprofits, small businesses, unions and political organizations on training, reporting and policy development to ensure objective reporting and a harassment-free environment. As the National Harassment Grievance Officer for the Democratic Socialists of America (DSA), she is building a nationwide harassment reporting and grievance program that is the first of its kind for a national political organization. Paula recently wrapped up 18 years (including eight as executive director) with Workplace Fairness, a legal nonprofit that educates workers about their legal rights in the workplace, primarily through the award-winning website www.workplacefairness.org. An employment lawyer for over 25 years, Paula has degrees from UC-Hastings College of the Law and Michigan State University's James Madison College. She volunteers at the Smithsonian's National Zoo, travels around the world to see pandas, and can't wait for NN's karaoke night and the Chairman's Pub Quiz.