Should Campaigns Lean into NFTs? Everything You Need to Know this Cycle
Session Type(s): Panel
Starts: Friday, Aug. 19 4:30 PM (Eastern)
Ends: Friday, Aug. 19 5:30 PM (Eastern)
NFTs generated more than $17 billion dollars in 2021, yet less than $1 million of that was raised by political campaigns. The letters "NFT" stir up a wide range of emotions. But is there a constructive role for digital ownership of assets in political campaigns? Are NFTs just a speculative asset, or are they the breakout technology that can reinvigorate grassroots supporters and volunteers? Is it possible to reconcile the environmental impact of certain blockchain technologies with progressive values? Do progressives risk ceding an entire category of supporter engagement to the right by ignoring Web3? This panel will discuss all of these questions and more as we explore the opportunities and challenges NFTs present to campaigns.
Moderator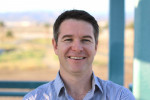 Brian Forde is the CEO and co-founder of Numero, a start-up building fundraising software for Democratic political campaigns. He ran for Congress in 2018 and was one of the top ten fundraisers in the country for first-time candidates. Prior to his run, Brian served as a Senior Advisor in the Obama White House, was the Director of the Digital Currency Initiative at the famed MIT Media Lab, and founded one of the largest phone companies in Nicaragua after serving as a United States Peace Corps Volunteer.
Brian graduated with a B.A. in Sociology from University of California at Los Angeles and an M.B.A. from London Business School.
Panelists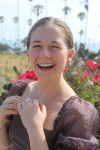 Hayley is a product and digital marketing professional. Hayley is interested in the betterment of digital products for political campaigns today.
In 2018, Hayley served as the architect and developer of the website for Jared Polis' campaign for Governor.
She then joined Veracity Media, first as the Head of Operations, working as a conduit between the different departments and the leadership team before transitioning to Product Director where she grew the Product Team and the product offerings at Veracity.
Today, Hayley is Digital Director on Governor Polis' reelection campaign in Colorado.
Founded Starling Strategy to help complex organizations build powerful stakeholder communities. Last attended Netroots in 2008, as part of the 08 Obama campaign. Past jobs @ White House, State & CARE USA. Excited to see old friends and make new ones!