Refining Our Stories: Everything We Know About Crafting Winning Messages
Session Type(s): Training
Training Tag(s): Communications
Starts: Saturday, Aug. 20 10:00 AM (Eastern)
Ends: Saturday, Aug. 20 11:00 AM (Eastern)
Room: 329
We all want to see progressive change happen ASAP. But too often we lose the messaging battle to the right—by reacting within the boundaries they set, leading with numbers and policy instead of with values, or failing to unite behind simple stories that resonate emotionally. The truth is we know what works, but we don't have consistency in messaging that across our ecosystem. By refining our ability to tell winning stories, together we will become a more successful movement. In this workshop, you'll learn the key elements of every effective story, examine cases in which stories worked or didn't, and leave with a draft message for your organization or cause that is concise and adaptable to various media channels.
Moderators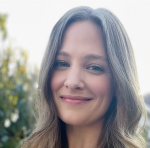 Kate Catherall is an organizer and strategist with 14 years of experience in electoral politics, advocacy, and public engagement. She is currently Chief Engagement Officer at Avalanche Insights, where she leads the company's research and strategy work for clients. During the 2020 presidential cycle, Kate's team helped to guide messaging for over $1 billion in media spending on the IE side, and they are now focused on the midterms, the fight for reproductive freedom, gun violence prevention, and preserving our democracy, among other issues. Kate is the Co-founder and formerly Senior Partner of Arena, an organization that trains, supports, and convenes the next generation of progressive candidates and political professionals. She now serves the organization as a senior advisor and board member, and continues to train at Arena Academies. Prior to founding Arena, Kate was a Senior Vice President at 270 Strategies, where she worked as a general consultant with both candidates and advocacy organizations. A passionate movement builder, Kate has led trainings on organizing and campaigning in Africa, Asia, Europe, Latin America, and the Middle East with trainees hailing from more than 40 countries. She got her start as an organizer on Barack Obama's 2008 Presidential campaign, and has since worked with dozens of candidates up and down the ballot including rising stars like Cory Booker, Lauren Underwood, Andy Kim, and Lina Hidalgo. Kate resides in Oakland, California with her partner Conrad and their retriever mix, Louie.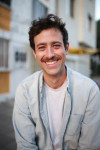 Will — an educator, organizer, creative, and policy nerd — has spent over a decade helping other humans develop themselves and exploring the power of true stories to make our world fair, for once. Before joining Avalanche Insights, Will was Director of Story and Strategy for Vot-ER, which empowers healthcare workers to get their patients and colleagues ready to vote, researched policy for Arena, an organization that convenes, trains, and supports the next generation of Democratic candidates and campaign strategists, and directed content and production for Resistance School, a free online video training platform for political and community organizing.
For nearly eight years, Will worked in high-poverty public charter schools in New York City. He developed teachers, managed lobbying efforts, designed and led "applied civics" and "personalized math" programs, and taught hundreds of 7th graders mathematics. Experienced in both the legislative and executive branches of government and on both state and national campaigns, Will began his career as a field organizer for the 2008 Obama Campaign in Columbus, Ohio, where his turf turned blue for the first time since LBJ.
A native of Manhattan, Will holds an M.P.A. from the Harvard Kennedy School of Government, an M.B.A. from The Wharton School, an M.A. in Teaching Mathematics from Relay Graduate School of Education, and a A.B. in political science from his beloved Brown University. Will's oldest interest is music — he's released two albums with his band Night School — and his newest is tennis.