Progressive Movement Work: Building and Sustaining an Impacted-Led Coalition
Session Type(s): Training
Training Tag(s): Grassroots Organizing/Campaigns
Starts: Thursday, Aug. 18 11:00 AM (Eastern)
Ends: Thursday, Aug. 18 12:00 PM (Eastern)
How do you build, sustain, and mobilize a coalition of place-based communities in conjunction with national partners working collectively towards systemic change? What does it look like for national organizations to find and secure funding for local organizations and give them control of the decision-making of that funding? This session will identify strategies on how to center people who have direct impact from the criminal justice and immigration systems in a national coalition space, while achieving policy wins. We will look at roles, communication, and our developing model of success. We will also share our areas of strength and where we are still working to grow better.
Moderators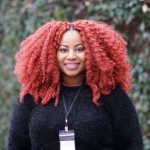 Amber Walker is a native of St. Louis has worked in social justice work for over 12 years and in the criminal legal reform space for 5 years. In her current work in sheriff reform, she leads and facilitates a national coalition whose mission is to reimagine a world where public safety isn't centered around law enforcement or the sheriff. Amber has a deep desire for communities of color to experience true public safety. Her hope is to continuously work to restore communities impacted by oppressive systems or institutions that are harmful to them. She loves exploration and ventures to other countries to immerse herself in new cultures to learn and eat good food as often as she can.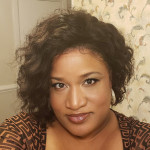 Linda Johnson Franks, East Baton Rouge Parish Prison Reform Coalition (LA)
Linda is an advocate, a freedom fighter and a member of the East Baton Rouge Parish Prison Reform Coalition. She is a wife, mother of three and grandmother of ten. Her son, Lamar Alexander Johnson, lost his life to the incompetence and neglect of the East Baton Rouge Parish Prison and Linda has fought for justice and change from the sheriff's office ever since. She owns Beauty by Design Hair Studio and is the Executive Director of the Fair Fight Initiative. She is a former member of the Communities for Sheriff Accountability steering committee.