Longbois 101: How to Make Compelling Vertical Videos that People Want to Watch
Session Type(s): Training
Training Tag(s): Communications
Starts: Thursday, Aug. 18 4:00 PM (Eastern)
Ends: Thursday, Aug. 18 5:00 PM (Eastern)
For most of human history, videos were wide. But now, thanks to smartphones and Mark Zuckerberg, they are increasingly tall. In this training, we'll go over what you need to know to make exciting, compelling, beautiful, and shareable moving pictures in everybody's favorite algorithm-pleasing aspect ratio: 9:16.
Moderators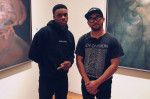 John Bollozos (he/him) is an award-losing director based in Los Angeles, CA. He currently serves as the Senior Video Strategist for the Democratic Governors Association. Previously, he worked in advertising and in music, directing and producing ads, music videos and branded content. Though he has been nominated for awards at South by Southwest and various film festivals, he has been in a losing streak that dates back to his second grade spelling bee.
Other sessions: "Oh, no. He wants to stop at Culver's again": Filming Your Candidate on the Go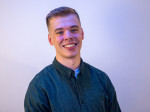 CJ Coyle is a video editor based in Philadelphia, PA. He started his career by climbing up the freelance tree, working in gaming and sports, until he joined the DGA full-time at the beginning of 2022. CJ does a variety of work with the DGA — from creating video for progressive gubernatorial campaigns across the country, to editing TikToks for the DGA's own account.