Let's Talk About Abortion! Training for Organizers
Session Type(s): Training
Starts: Thursday, Aug. 18 4:00 PM (Eastern)
Ends: Thursday, Aug. 18 5:00 PM (Eastern)
Want to feel confident talking about abortion with your friends, family, and community members? Come join us! Abortion is a winning issue and we know it's critical to turn out voters to protect access to care and have the broader conversations necessary in the fight for abortion rights. This training will prepare you to talk about, answer difficult questions, and respond boldly about abortion. There will be guidance, scenario planning, and role playing to empower you in these conversations!
Moderators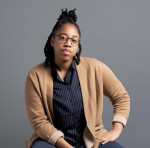 Beulah Osueke is the Deputy Director of New Voices for Reproductive Justice, an organization dedicated to transforming society for the holistic health and wellbeing of Black women, girls and gender expansive people, nationally and in Pennsylvania and Ohio. Beulah has an extensive background in community organizing, international network building, and organizational development with particular focus on utilizing a human-centered approach to maximize the genius of marginalized people(s). Beulah is a graduate of Ouachita Baptist University with a Bachelor of Psychology and Sociology and earned her Master of Clinical Psychology from LaSalle University. Beulah serves as an Advisory Committee member for ReFrame, an intensive training and mentorship program developing the next generation of progressive communicators. Beulah is committed to working to ensure the complete wholeness of Black women and Black youth.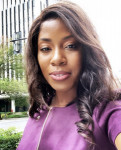 Breana is a fierce advocate that works at the intersection of racial justice, reproductive rights, and electoral politics. Currently serving as a Campaigns Director for Planned Parenthood Action Fund, she has run successful electoral campaigns in Pennsylvania and Virginia, directing field program execution, digital and mail campaigns, and staff management. Through relational organizing, cultivating partner relationships, and centering the communities most impacted in our campaigns, Breana believes that we can create a more equitable society that makes concrete improvements in people's lives. While running campaigns that center race equity are her bread and butter, Breana specializes in crisis management, specifically supporting organizations through senior staff transitions, rebuilding coalition relationships, and building out fundraising plans. Breana is a graduate of the University of California Riverside, with a Bachelor's Degree in Political Science.