In-house Development, For-profit Vendors, or Something Else? How Progressives Are Embracing Alternative Models to Build Sustainable Tools
Session Type(s): Panel
Starts: Saturday, Aug. 20 10:00 AM (Eastern)
Ends: Saturday, Aug. 20 11:00 AM (Eastern)
The progressive digital space looks very different from when we last got together in-person at NN19. At that time, the digital tools landscape was in flux, with new private equity investment and new acquisitions announced seemingly every month. Now, we're left with just a handful of tools representing vastly different approaches to building technology. On one hand, we have for-profit, private equity-backed models. On the other, we have nonprofit, cooperative models. In this panel, we'll compare these approaches and discuss the way forward for the progressive movement, with input from leading figures in our movement.
Moderator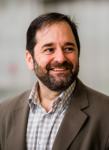 Brian Young is the founding Executive Director of Action Network, a non-profit provider of technology to the progressive movement. Previously, he spent nearly a decade working at the forefront of the digital revolution in politics, serving as John Kerry's Digital Director, consulting with many major progressive organizations, and helping getting the Howard Dean campaign's digital strategy get off the ground in 2003. He's also run Congressional campaigns, been a documentary filmmaker, a community organizer, and a union member as a film/television technician in IBEW.
Panelists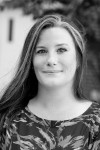 For 10 years, Rachel has been working on online campaigns, helping build email lists for clients, and managing activism technology at Daily Kos. Before joining Daily Kos, Rachel worked on issues at the intersection of Media, Technology, and Democracy after spending several years working on issue-advocacy and field campaigns on the East Coast and Mid-West.