Session Type(s): Training, Professional Development Training
Training Tag(s): Communications
Starts: Thursday, Aug. 18 9:00 AM (Eastern)
Ends: Thursday, Aug. 18 10:30 AM (Eastern)
Between recent cuts to newsrooms to the COVID-19 pandemic, making news feels harder than ever. In this session, you will learn how to elevate your pitches to press and break through the noise. We'll start with guiding principles to make a story newsworthy and how to ride the current media moment. Then, we'll move into practical lessons on how to condense your pitch, what makes the best subject line, when it's appropriate to follow up or make calls, and more. You'll come away with a better understanding of what kinds of stories make the news even in the toughest environments and lessons on how to effectively turn those stories into strong pitches.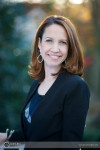 Christy Setzer is the President and Founder of New Heights Communications, a Washington, DC public affairs firm that provides strategic and communications counsel to mission-driven clients. Setzer, a political and communications strategist with more than 20 years' experience in national politics, crafts hard-hitting strategies that win elections, inform policy and drive the national conversation.
Setzer started New Heights in 2010 after more than a decade on campaigns and working for progressive causes. She served as a national spokesperson on the presidential campaigns of Vice President Al Gore, former Vermont Governor Howard Dean, and Senator Christopher J. Dodd. She set national communications strategy and directed media relations for the AFL-CIO, Planned Parenthood Federation of America and the Service Employees International Union.
Setzer's communications programs are creative, tight and often devastating. An opposition campaign she ran against U.S. Chamber of Commerce so damaged the big business group that it hired several "cyber-intelligence firms" in a multi-million dollar effort to discredit her and her client, noting in a leaked memo that, "All of [Setzer's] tactics…have hindered the CoC's efforts, but their messaging campaigns continue to be the most effective."
Setzer frequently appears on cable television news offering the Democratic perspective on political developments in Congress and in races across the country. On Election Night 2016, she served as an on-air commentator for CNBC. She is a regular guest on MSNBC, CNBC's "Kudlow" and "Squawk on the Street," Fox News Channel's "Tucker Carlson" and "Cavuto Live" and with Fox Business' Maria Bartiromo and Lou Dobbs. Christy also enjoys speaking to audiences on women's leadership, public relations and politics. In 2018, she was named one of the "top 100 most influential political professionals of the year" by Washington COMPOL magazine.
Setzer is a graduate of Vassar College and lives in Washington, DC with her husband and son.