Equitable Development is Possible!: The Lower Hill Story
Session Type(s): Panel
Starts: Saturday, Aug. 20 3:15 PM (Eastern)
Ends: Saturday, Aug. 20 4:15 PM (Eastern)
In the 1950s, the City of Pittsburgh was chosen to be the recipient of federal funds to address post-World War II urban renewal. Hence, the first Urban Redevelopment Authority (URA) in the nation was created and, in 1957, they cut the ribbon for what was to be a brand new cultural district. Urban planning began but was not finished. Promises were made but were not kept. Protests and resistance ensued and in the end, at least 8,000 African Americans, in particular, were displaced. Today, the second chance at development of the Lower Hill site is afoot. With an organized community, government accountability and corporate citizenship resulting in a "CCIP," The Buccini/Pollin Group will discuss how they have the best reinvestment plan of at least $50 million in America, for the Historic Hill. You will hear from Historic Hill residents who are longtime organizers and activists, who are now working in development and education to realize the full potential of their communities.
Moderator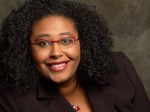 Affectionately known as "Dr. Goddess," Kimberly C. Ellis, Ph.D. is a Scholar of American and Africana Studies, an Artist, Activist and Entrepreneur. An international thought leader on culture, gender and social technology, she a published author, speaker and producer with many successful campaigns. Dr. Goddess is a staple presenter at Netroots Nation, PDF and SXSW and her writings and appearances can be found across the internet, from Alternet, Ebony and BlackEnterprise, to HuffPostLive, Al Jazeera America and radio programs on NPR, BBC_WHYS, Voices of Russia, MomsRising and Sirius XM. She is also in the WMC's "SheSource" Directory. Dr. Goddess is the Digital Director of the National Black Theatre Festival, co-founder of #AskaSista, founder of the civic tech project, #BlackPoliticsMatter, author of the upcoming book, "The Bombastic Brilliance of Black Twitter," and the producer of "You're Beautiful to Me," a feature documentary film about the journey with her Mother's dementia.
Panelists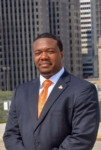 Bomani M. Howze is Vice President of Development with the Buccini/Pollin Group, a real estate development firm that focuses on acquisitions, development and management of hotels, commercial and residential real estate. The Wilmington based company has over $5.0 billion in assets including 6 million SF of office, flex office and retail space, 30 internationally branded hotels, and 10 major residential communities.
Over the last 17 years, Mr. Howze has been instrumental in laying the ground work for in Pittsburgh for a new 28-acre live/work/play experience intended to transform his Lower Hill, childhood neighborhood. The once redlined and disinvested neighborhood now calls for 1,200 residential units, 1.2M SF of office space, a 400 room hotel and 250,000 SF of entertainment and retail anchored by Live Nation.
Bomani's real estate track started off in residential multifamily acquisitions, then transitioning to large scale affordable housing and mixed use commercial office space. He recently played a key administrative role in securing government approvals for the commencement of construction on the 26 story, 460k RSF, FNB Financial Center in Pittsburgh's Lower Hill District.
Mr. Howze's responsibilities include heading up the Pittsburgh expansion, spearheading multifamily, mixed use affordable housing planning, commercial office leasing, government approvals and community reinvestment. A huge focus for Bomani has been implementing transformative development principles of the Community Collaboration Implementation Plan (CCIP), a framework to optimize positive impacts from the development.
• Minority/Women Business Enterprise (M/WBE) Inclusion
• Inclusionary & Homeownership Housing Programs
• Coordinated Community Development Strategies
• Communications, Reporting & Tracking
• Job Creation, Local inclusion & Workforce Development
• Wealth Building Initiatives
• Culture & Community Legacy Initiatives
Results to date: contracting at 30%+ participation of African American, minority and woman owned businesses. $30+M in community reinvestment and 50% in tax abatement revenues targeted to the Greater Hill District.
Prior to this role Bomani founded OLMEC Development Company and has helped secure awards of 500+ residential, mixed income units.
Bomani holds a B.S. in Education from Norfolk State University (HBCU) as well as an MBA from Point Park University.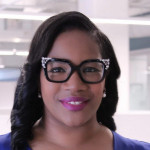 Dr. Diamonte Walker is the Chief Executive Officer of the Pittsburgh Scholar House, a non-profit affiliate of the Family Scholar House, dedicated to using two-generation strategies to disrupt the cycle of poverty by enabling post-secondary educational attainment and comprehensive support services to improve quality of life for income eligible single parents and their children.
She most recently served as the Deputy Executive Director of the Urban Redevelopment Authority of Pittsburgh where she provided strategy, vision, operations management, and leadership resulting in transformative initiatives such as the Avenues of Hope and the Housing Opportunity Fund.
Diamonte understands the complex challenges Pittsburgh faces when trying to effectuate meaningful change in neighborhoods and offers a serious look at what happens when we expand our work beyond metrics, goals, and buzzwords to empower people while transforming place.
Diamonte holds a Doctorate of Education in Leadership and Administration from Point Park University, and an MBA and Master of Science in Management and Leadership from Western Governors University. She currently sits on the board of Gwen's Girls, YMCA of Pittsburgh, Neighborhood Allies, InnovatePGH, and the Moonshot Museum.
Diamonte has been recognized by the Pittsburgh Business Times as a Women of Influence honoree and one of 20 Persons to Know in Commercial Real Estate. She is an alumna of (TALI) The Advanced Leadership Institute and received Catapult Pittsburgh's 2021 Black Excellence in Community Development Award.
Dr. Walker is firmly committed to helping Pittsburghers from diverse backgrounds secure and maintain an equitable stake in Pittsburgh's economic resurgence.