Dying to Breathe: The Need for a Green New Deal for the Steel Industry
Session Type(s): Panel
Starts: Thursday, Aug. 18 11:00 AM (Eastern)
Ends: Thursday, Aug. 18 12:00 PM (Eastern)
Steel and concrete manufacturing constitute the nation's largest source of greenhouse gas emissions accounting for 30% of U.S. climate pollution. Beyond greenhouse gases, these industries produce highly toxic pollution that causes diseases like cancer and respiratory illnesses in communities near the fencelines of industrial plants. In this panel, we will explore the challenges for the climate justice movement in the context of the production of steel. Experts will walk through campaign strategies including grassroots organizing, media tactics, and lobbying to advocate for U.S. steel producers to become among the cleanest in the world while supporting working class families and communities of color.
Moderator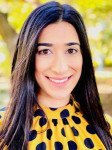 Hebah is experienced in community and grassroots organizing, policy, and political strategy, and is dedicated to empowering communities of color and immigrants to eliminate disparities in order to achieve health and racial equity. Prior to her role as the Acting Director, she served as the Deputy Legislative Director for A Living Economy, where she led the campaign's advocacy and legislative affairs work on infrastructure, industrial, and trade policies that create family-sustaining jobs and address environmental injustice while combating the climate crisis. Previously, she served as the Senior Legislative Manager at the Green New Deal Network and as the Organizing and Policy Associate at the Congressional Progressive Caucus Center. She holds a Master of Public Health from the University of Illinois-Chicago in Environmental and Occupational Health Policy and a Bachelor of Science from the University of Michigan.
Panelists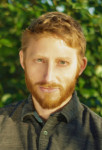 Ben Beachy is Vice President of Industrial Policy at the BlueGreen Alliance. Ben has worked to transform economic policies for two decades in organizations fighting for climate equity, workers' and immigrants' rights, racial justice, and public health.
Ben joined BGA after seven years at the Sierra Club, where he founded the Living Economy program to build cross-movement backing for investment, trade, procurement, and industrial policies that simultaneously create good jobs, tackle climate change, and curb racial, economic, and gender inequity. Ben also has advocated for a new trade model with Public Citizen in DC, researched climate impacts with ActionAid in India, investigated labor abuses with the Worker Rights Consortium in Honduras, written on the financial crisis with the Global Development and Environment Institute in Boston, and pushed to transform U.S. economic policies with Witness for Peace in Nicaragua.
Ben received a Master in Public Policy from Harvard's Kennedy School of Government, where he was a Public Service Fellow. Ben hails from West Virginia, has Mennonite roots, and lives in Washington, DC.