Digital Opposition Research for Winning Digital Campaigns
Session Type(s): Training
Training Tag(s): Communications
Starts: Friday, Aug. 19 11:00 AM (Eastern)
Ends: Friday, Aug. 19 12:00 PM (Eastern)
Room: 330
When it comes to digital strategies, competitive intelligence and your opposition's strategies aren't a secret. Most of their strategies can be found in plain sight because everything in digital has a trail. Through a digital competitive analysis on our opposition, we can learn from their strengths to adapt our own or expose their weaknesses. We can learn where your audiences and targets are most at risk for competitive targeting, mistakes to avoid, which marketing mixes to adapt into your own strategy, and more. In this session, we'll show you how to leverage available tech to perform your own digital competitive analysis for opposition research.
Moderator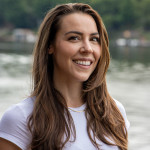 Britt loves obsessing over digital analytics and innovation for progressive campaigns and causes. For over 10 years, Britt has led digital analytics strategy and data informed campaigns for national brands. Prior to to joining For Our Future PA, Britt led in-state digital for Tom Steyer in Iowa. As Digital Director with For Our Future Pennsylvania, she led digital strategy to turn out Pennsylvania voters during the 2020 General Election and continues the fight to keep voters engaged with year round organizing.
When not advocating for Democracy, Britt loves to hike and explore with her rescue pup, Aurora.