Session Type(s): Panel
Starts: Saturday, Aug. 20 2:00 PM (Eastern)
Ends: Saturday, Aug. 20 3:00 PM (Eastern)
Room: 310/311
Attendees will have an opportunity to hear from diverse community leaders who worked together during the Covid-19 pandemic to help marginalized communities. Volunteers from different sectors worked together in creative ways to ensure the basic needs of our communities were being met. Speakers will also share resources and reflect on the strong sense of leadership, resilience and courage shown within these communities and how they continue to work together.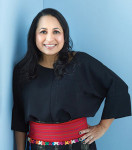 Monica Ruiz is the Executive Director at Casa San José. Monica has been working with Casa since 2014 when she started as an intern, then moved to service coordinator and then community organizer. Prior to that, she worked for Catholic Charities as a case manager. She was born in Cleveland Ohio and has Latino roots from Guatemala and Puerto Rico, where her mom and her dad are originally from. She is a proud mother of one daughter and four sons. She loves cooking and enjoys playing soccer with her children.
Monica holds a master's degree in Social Work with a focus on Community Organizing and Social Action. She earned her bachelor's degree in Social Work from the University of Pittsburgh with a concentration in Psychology.
Monica is a powerful advocate for Latinos on legal, housing, development, and educational issues. She fights for those facing deportation proceedings and launches projects to assist women, children and youth. In addition, she partners with political, labor, religious, and law enforcement leadership to make Pittsburgh stronger and more welcoming to all.
Monica recently received the 2021 Women and Business Award from Pittsburgh Magazine, the 2021 El Sol Award by the Hispanic Attorney Committee of the Allegheny County Bar Association, and the 2021 Dr. Cyril Wecht Western PA Humanitarian Award. She also received the 2019 Women of Influence Award, Pittsburgh Business Times and the 2019 César Chávez Community Heroes Award. She was awarded with the 2018 New Person of the Year, from Thomas Merton Center and the 2018 Rising Star, from the University of Pittsburgh by the School of Social Work. She also completed the Lead Now Pittsburgh fellowship, a transformational leadership program for the civic sector, in 2019.
Monica serves on the following boards:
Field Advisory Board for the University of Pittsburgh, School of Social Work
East Liberty Family Health Center
Labor Council for Latin American Advancement (LCLAA)
Pennsylvania Interfaith Impact Network (PIIN)
NeighborWorks of Western Pennsylvania (NWWPA)
Pittsburgh Economic and Industrial Development Corporation (PEIDC)
Pittsburgh United
Jewish Family and Community Services, Legal Services for Immigrants and Internationals (LSII)
National Puerto Rican Agenda
State of Pennsylvania Welcoming Caucus
ACLU Pennsylvania
She serves as co-chair of the Gainey Transition Committee on Equitable Development, as Commissioner for the City of Pittsburgh on the Equal Opportunity Review Commission (EORC) and as a Commissioner for Governor Wolf, on the Governor's Advisory Commission on Latino Affairs (GACLA).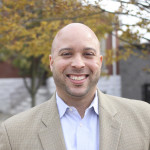 Born and raised in Washington, DC, Larry Meadows, Jr. is an award-winning service leader and systems thinker who is adept at communicating and working with people from all walks of life. His diverse professional background includes experience in accounting, finance, project management, program management, non-profit leadership and education. After 20 years of working in financial systems and volunteering on the side, he decided to dedicate himself full time to his passion and purpose; helping others through education. Since 2016, he has served in leadership roles overseeing program design and development, environmental justice and health and wellness, and family and community engagement. He most recently served as the district lead for Family and Community Engagement initiatives at Pittsburgh Public Schools and he currently serves on the Board of Directors for two youth empowerment organizations, the Iota Phi Foundation and the Manchester Youth Development Center. Mr. Meadows is a member of Omega Psi Phi Fraternity, Inc. and his long-term goal is to create an independent organization that partners with public schools to promote self-actualization in all K-12 students through positive identity development and culturally sustaining learning experiences. He is currently enrolled in the Doctor of Education Leadership program at Harvard University and is expected to graduate in 2025.