Building Your Tech Stack 101: Getting Started with Digital Campaign Tools
Session Type(s): Panel
Starts: Friday, Aug. 19 4:30 PM (Eastern)
Ends: Friday, Aug. 19 5:30 PM (Eastern)
Choosing to run for office or work on a campaign is a massive decision, but confronting which tech tools to help run your program is arguably even more overwhelming. In this panel, we'll break down the landscape of campaign tech tools, offer pro-tips for assessing which tech stack is right for you, and help campaigns and organizations better understand what makes for winning strategic digital partnerships.
Moderator
Panelists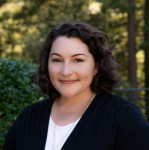 Hillary specializes in rapid scale at civic tech startups, political tech investment firms, nonprofits and top campaigns.
At Higher Ground Labs, Hillary manages the firm's portfolio and accelerator programs: coaching startup founders, convening high profile strategic roundtables, and co-launching innovative first-time programs including AllHands, a technical talent recruitment partnership, and Uptime 2020, an important security, bug bounty, & technology reliability program.
Prior to Higher Ground Labs, Hillary led Client Success at Hustle from 2016-2018. Previously, Hillary managed client partnerships and user research initiatives at Brigade and Causes.com. Hillary's career began in environmental and human rights organizations where she got her start digitalizing nonprofit campaign work during the rise of CRMs, viral petitions, and early social media platforms at Global Exchange and Rainforest Action Network.
Other sessions: Examining Consolidation in Progressive Tech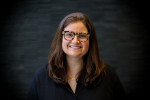 As one of the first employees of DigiDems, Annie has worn many hats at the organization. First as the Political Coordinator, she helped launch the Inaugural 2018 Electoral program, then as a Campaign DigiDem herself in 2020 on the Pennsylvania Coordinated. She spent 2021 as a Cyber Security Specialist working to improve the security posture of campaigns and organizations within the Democratic ecosystem. Her first job on a campaign was Deputy Data Director in her home state of California for Elizabeth Warren's presidential primary bid. In her current role as Deputy Program Director, she oversees tech support for the embedded campaign DigiDems.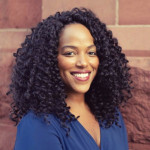 Ashley Wilson is the Vice President of Political Sales at NGP VAN. In this role, she assists Democratic organizations such as the Democratic Legislative Campaign Committee, EMILY's LIST, Democratic Municipal Officials, and political campaigns with the digital tools needed to organize, fundraise and get out the vote. Ashley has spent several years working on political and issue campaigns at every level. She started her political campaign experience working with the Obama for American campaign in 2008. Prior to joining NGP VAN, Ashley was a field organizer for Hillary For America in NY.