Amplifying Abolition: How Storytelling Can Advance Transformative Justice
Session Type(s): Panel
Starts: Saturday, Aug. 20 2:00 PM (Eastern)
Ends: Saturday, Aug. 20 3:00 PM (Eastern)
Abolitionist filmmaking requires abolitionist approaches. This panel will explore how narrative and storytelling can advance prison industrial complex abolition organizing and transformative justice. This panel will include a preview of the upcoming film "What These Walls Won't Hold," which tracks the origins of COVID-19 inside the California state prison system and a newly formed coalition, led by currently and formerly incarcerated people, that brought an abolitionist framework to a life or death situation.We will also preview the film "I'm Free Now, You Are Free" about the reunion and repair between Mike Africa Jr and his mother Debbie—a formerly incarcerated political prisoner of the MOVE9. We'll discuss how relationships, built on trust, shared struggle, and connections across broader abolitionist organizing work, can unfold into spaces of resistance and radical change.
Moderator
Gerry Leonard (he/him) is an impact strategist and organizer from Jakarta, Indonesia and currently based in Brooklyn, New York. He is the Director of Filmmaker Services and Impact at Working Films, an organization that leverages the power of documentary film and storytelling as a resource for social justice movements. He directs Working Films' Docs in Action program that grants finishing funds for short documentaries, and the Impact Kickstart program that provides impact programming and seed funding (Unapologetic, Duty Free, Little Sallie Walker, Fire Through Dry Grass, Bring Her Home). Gerry brings into the field of narrative shift and culture change a background in community organizing—blending his experience in grassroots movement building and policy advocacy towards collective action and liberation. Before joining the Working Films team, Gerry worked on issues of food justice, voting rights, and police accountability. His leadership on a number of coalitions and boards have led to statewide advocacy initiatives to challenge the carceral system and collaborative funding opportunities for equitable and just community leadership. He currently serves on the Leadership Team of the Asian American Documentary Network (A-DOC), Advisory Board for OPEN DOORS and a member of Kawan Budaya.
Panelists
Ash Goh Hua (any pronouns) is a filmmaker from Singapore, based in New York. They create documentary and experimental based work informed by the politics of abolition and autonomy, often challenging and exposing dominant ideologies in their storytelling through intentional usage of archives and anachronistic formats. Ash has been supported by programs and fellowships like Sundance, ITVS, Jacob Burns Creative Culture and NYFA. Their films have screened and won awards at film festivals internationally, and have been distributed by PBS, New Yorker, and Third World Newsreel.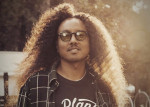 Adamu Chan is a filmmaker, writer, and community organizer from the Bay Area who was incarcerated at San Quentin State Prison during one of the largest COVID-19 outbreaks in the country. He produced numerous short films while incarcerated, using his vantage point and experience as an incarcerated person as a lens to focus the viewer's gaze on issues related to social justice. In 2021, he was a recipient of the Docs in Action Film Fund through Working Films to produce and direct his film What These Walls Won't Hold. Adamu draws inspiration and energy from the voices of those directly impacted, and seeks to empower them to reshape the narratives that have been created about them through film.