A Case Study In Energy Democracy: How a California Rooftop Solar Movement Woke Up
Session Type(s): Panel
Starts: Friday, Aug. 19 1:30 PM (Eastern)
Ends: Friday, Aug. 19 2:30 PM (Eastern)
Most distributed energy generation in the United States is via rooftop solar and a program called net energy metering. Utility companies have been using an ALEC playbook to roll it back in many states in the false name of equity. In California, when the Public Utility Commission proposed a solar tax, rooftop solar folks banded together with solar workers and renters to save solar from the PUC (and the corporate utilities). We've woken up, found that we are strong, and we are fashioning alternatives to corporate power. The energy democracy movement in California stands in sharp contrast to the battles in other states where rooftop solar is being restricted to only the privileged few. Listen to what's worked and try this in your state!
Moderator
Cofounder, Climate Hawks Vote, only grassroots-funded organization to elect and hold accountable climate leaders. Elected chair, California Democratic Party Environmental Caucus. Loud on Twitter.
Panelists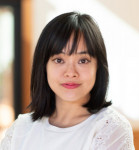 Crystal Huang is a Worker Owner of People Power Solar Cooperative in California. She is a grassroots community-builder and a 2020 Roddenberry Fellow with more than 10 years of experience deploying climate solution technologies. She also leads the Energy Democracy Project, a collaboration of close to 40 geographically and racially diverse organizations working to democratize the energy sector in the U.S. She has established a uniquely collaborative culture within the Energy Democracy Project since the publication of the book "Energy Democracy: Advancing Equity in Clean Energy Solutions" in 2017 that spotlighted the accomplishments and resource needs of energy democracy practitioners across the country. She currently serves on the Steering Committee of the Local Clean Energy Alliance and is the Board Treasurer of the People's Solar Energy Fund.