A Case Study In Energy Democracy: How a California Rooftop Solar Movement Woke Up
Session Type(s): Panel
Starts: Friday, Aug. 19 1:30 PM (Eastern)
Ends: Friday, Aug. 19 2:30 PM (Eastern)
Most distributed energy generation in the United States is via rooftop solar and a program called net energy metering. Utility companies have been using an ALEC playbook to roll it back in many states in the false name of equity. In California, when the Public Utility Commission proposed a solar tax, rooftop solar folks banded together with solar workers and renters to save solar from the PUC (and the corporate utilities). We've woken up, found that we are strong, and we are fashioning alternatives to corporate power. The energy democracy movement in California stands in sharp contrast to the battles in other states where rooftop solar is being restricted to only the privileged few. Listen to what's worked and try this in your state!
Panelists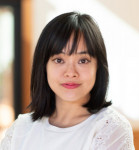 Crystal Huang is a Worker Owner of People Power Solar Cooperative in California. She is a grassroots community-builder and a 2020 Roddenberry Fellow with more than 10 years of experience deploying climate solution technologies. She also leads the Energy Democracy Project, a collaboration of close to 40 geographically and racially diverse organizations working to democratize the energy sector in the U.S. She has established a uniquely collaborative culture within the Energy Democracy Project since the publication of the book "Energy Democracy: Advancing Equity in Clean Energy Solutions" in 2017 that spotlighted the accomplishments and resource needs of energy democracy practitioners across the country. She currently serves on the Steering Committee of the Local Clean Energy Alliance and is the Board Treasurer of the People's Solar Energy Fund.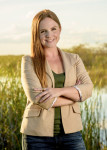 Alissa Jean Schafer is Managing Owner and Director of Copper Stamp Strategy LLC, a strategic comms firm, Communications and Research Manager for the Energy and Policy Institute, a national utility watchdog organization, and a local elected official in South Florida, serving on the Broward Soil & Water Conservation District.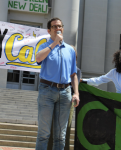 A Ukraine native, Igor is a Senior Policy Advisor with the California Solar and Storage Association (CALSSA), California's largest renewable energy trade association, where he manages a broad portfolio that includes energy equity and affordability, net energy metering, and automated rooftop solar and battery storage permitting. Prior to CALSSA, Igor spent 12 years at the U.S. Department of Energy serving in roles spanning nuclear safety, nonproliferation, energy, and intergovernmental affairs in California, Nevada, Texas, Washington, D.C., and Central Asia and completed Emergency Safety Function (Energy) and COVID-19 response assignments. His local public service experience includes two recent elected terms on the Berkeley Rent Stabilization Board, various appointed roles, and service on the Sierra Club's California Executive Committee and as chair of its Northern Alameda County Group, co-chair of its SF Bay Energy and Climate Committee, and SF Bay Chapter's immediate past chair. Igor has founded and/or has served as partner at several small businesses specializing in campaign strategies consulting. He holds an M.S. in Engineering Management from Duke, Certificates in Public Leadership from the University of San Francisco and International Security from Stanford, and a B.S. in Mechanical Engineering and B.A. in Political Science from UC Berkeley. Since February 2022, Igor has raised over $67,000 for Ukraine relief, resistance, and resettlement efforts.
Liz has 20 years of experience with clean energy, climate, and social justice organizing. Liz is Policy & Rural Energy Director at Solar United Neighbors. At SUN, Liz has been involved in fights to protect solar rights from Florida to Arizona at state legislatures, utility commissions, utilities, and local government levels. Liz has served in many leadership roles across the movement for clean energy and climate justice. Mostly recently, Liz was Network Director at We Own It building the movement for rural electric co-op reform and energy democracy from 2015-2020. During that time, Liz served three years on the Steering Committee of the RE-AMP Network helping to set a goal of equitably eliminating GHG emissions in the Midwest by 2050. She served as Co-chair of the Power Shift Network board from 2016-2019 (which she co-founded in 2004 as the Energy Action Coalition) to bring youth together to build a clean energy future.
Liz lives in Omaha, Nebraska where she's on the board of a multi-modal transportation advocacy group, Mode Shift Omaha, and is an active customer-owner of Omaha Public Power District (OPPD). Sadly, her roof doesn't face south, but she does participate OPPD's community solar program. She enjoys biking, gardening, and hanging out with her chickens.