Why you? A Training for Mid-Career Progressive Job Seekers
Session Type(s): Professional Development Training
Starts: Thursday, Oct. 21 6:00 PM (Eastern)
Ends: Thursday, Oct. 21 7:30 PM (Eastern)
Potential employers have three basic questions for mid-career professionals: Why you? What's in it for us? What's your value, or impact? The challenge is learning to tell a concise, compelling story about what people gain from working with us—3-4 memorable sentences that establish our credentials, quantify our achievements, and move us past a series of gatekeepers. Not a rote, chronological list of what we did. A succinct story about what we made happen. No one learns anything when the Head of Digital Organizing writes, "I organized digital campaigns." Every head turns with a message like, "My most recent accomplishment is tripling online donations during each of my last three campaigns." That's the skill we'll develop in this training.
Moderator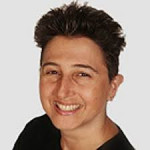 I know what successful candidates, pitches, and proposals look like.
From my years teaching at Harvard & MIT. From years as a senior recruiter on the employer's side of the desk at D.E. Shaw & Co., a multinational investment firm with US $50 billion under management where I led executive searches for the CEO. From my work as a Director of Communications for the New York State Working Families Party and for National Advocates for Pregnant Women.
I know how to position individuals and organizations for jobs, funding, staff, and media in competitive environments.