Who Speaks for God? How the Religious Right Betrays Faithful Americans
Session Type(s): Panel
Starts: Saturday, Oct. 9 2:15 PM (Eastern)
Ends: Saturday, Oct. 9 3:15 PM (Eastern)
The U.S. Conference of Catholic Bishops is attempting to weaponize Holy Communion to attack President Biden over his support for abortion access. A far-right faction of leaders in the Southern Baptist Convention is up in arms over Critical Race Theory. White evangelicals voted for Trump in higher numbers in 2020 than in 2016. Yet these high-profile examples betray the reality that most religious Americans are pro-choice, support LGBTQ equality, and racial justice. Panelists will expose the religious right's corruption and correct the record about what religious Americans believe. The panel will equip activists on the religious left to more effectively exert influence on American politics.
Moderator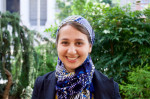 Maggie Siddiqi is the senior director of the Faith and Progressive Policy Initiative at the Center for American Progress. Her role is focused on advancing a progressive vision of faith and religious liberty and engaging a network of faith leaders to advocate across CAP's policy areas. Siddiqi has over a decade of experience in national organizations serving American Muslim communities, advancing interfaith relations, and engaging in faith-based advocacy campaigns. She started her career by interning for U.S. Rep. Sheila Jackson Lee (D-TX) and serving as a field organizer in President Obama's 2008 presidential campaign. Siddiqi has a master's degree in Islam and Christian-Muslim Relations from Hartford Seminary and a bachelor's degree in religion from Wesleyan University. She earned graduate certificates in Islamic chaplaincy from Hartford Seminary and in nonprofit management from Georgetown University's McCourt School of Public Policy.
Panelists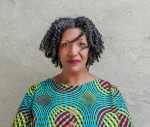 Lisa Sharon Harper is the founder and president of Freedom Road, a groundbreaking consulting group that crafts experiences that bring common understanding and common commitments that lead to common action toward a more just world. Lisa is a public theologian whose writing, speaking, activism and training has sparked and fed the fires of re-formation in the church from Ferguson and Charlottesville to South Africa, Brazil, Australia and Ireland. Lisa's book, The Very Good Gospel was named 2016 "Book of the Year" and the Huffington Post identified Lisa as one of 50 Women Religious Leaders to Celebrate on International Women's Day.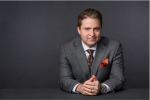 Robert P. Jones is the CEO and founder of Public Religion Research Institute (PRRI) and the author of White Too Long: The Legacy of White Supremacy in American Christianity, which won the 2021 American Book Award. He is also the author of The End of White Christian America, which won the 2019 Grawemeyer Award in Religion. Jones writes regularly on politics, culture, and religion for The Atlantic online, NBC Think, and other outlets. He is frequently featured in major national media, such as CNN, MSNBC, NPR, The New York Times, The Washington Post, and others. Jones writes weekly at https://robertpjones.substack.com, a newsletter for those dedicated to the work of truth-telling, repair, and recovery from the legacy of white supremacy in American Christianity. He holds a Ph.D. in religion from Emory University and a M.Div. from Southwestern Baptist Theological Seminary.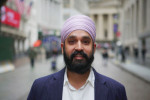 Recognized among TIME Magazine's 16 people fighting for a more equal America, Simran Jeet Singh is the author of The Light We Give: The Power of Sikh Wisdom to Transform Your Life (Penguin/Riverhead, 2022) and the incoming Executive Director for the Aspen Institute's Inclusive America Project.
Simran is Senior Adviser for Equity and Inclusion at YSC Consulting and a Visiting Professor at Union Seminary. He is a 2020 Equality Fellow with the Open Society Foundations and a Senior Fellow for the Sikh Coalition. Simran holds a PhD, MPhil, and MA from Columbia University, an MTS from Harvard University, and a BA from Trinity University.
This past year, Simran released his best-selling children's book from Penguin Random House (Kokila), Fauja Singh Keeps Going: The True Story of the Oldest Person to Ever Run a Marathon.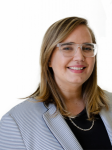 Ashley Wilson is the incoming Director of Communications & Strategy at Catholics for Choice.
Ashley has a decade of experience organizing people of faith on issue campaigns related to tax justice, health care, ending endless war, and more. Before joining Catholics for Choice, Ashley was the Grasstops Advocacy Manager at the Friends Committee on National Legislation (Quakers) and the Communications Manager for NETWORK Lobby for Catholic Social Justice. She has traveled around the country with a pack of nuns as an organizer of five of NETWORK's signature "Nuns on the Bus" trips.