Until Everyone is Safe: An Action Session with the People's Vaccine Alliance
Session Type(s): Panel
Starts: Friday, Oct. 8 3:45 PM (Eastern)
Ends: Friday, Oct. 8 4:45 PM (Eastern)
The COVID pandemic is one of the most important inequality issues of our time. Activists from the People's Vaccine Alliance are calling for world leaders to go beyond empty promises of charity and deliver bold action to increase manufacturing and access to COVID vaccines around the world. While rich countries have administered 80 per cent of global doses, poor countries have had only 0.5 percent, while Pharma companies reap shocking profits. This inequality is a public health, economic, gender justice, and moral disaster. This panel will help participants understand both the current state of play with global vaccine apartheid as well has how to get involved to push the White House and Pharma companies to deliver on a People's Vaccine.
Moderator
Ben Levenson has been organizing grassroots movements and working in the nonprofit sector for the past 5 years. He has trained hundreds of leaders in organizing and group facilitation, helped elect Chicago's State's Attorney Kim Foxx who has been an active leader in reducing mass incarceration in Illinois and has spearheaded efforts to broaden the grassroots donor base at The People's Lobby through donor organizing. He holds a Bachelor's Degree in History from Princeton University.
Panelists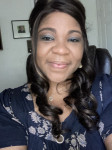 Chioma Oruh is the founder and principal consultant of Chi Bornfree, Inc., which promotes family-centered practices and supports efforts to end anti-black and anti-ableist public policy-setting that impact children and families living at the intersections of race and disability. Chi Bornfree has also recently established a non-profit arm called FixPat guided by the principles of JEDI (justice, equity, (neuro)diversity, inclusion). Chioma is also a professor in the Department Political Science at Howard University, a Black to the Future Public Policy Fellow with the Black Futures Lab and is a member of COVID Families Network of the Center for Popular Democracy.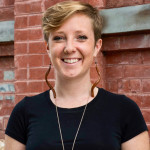 Emily Sanderson (she/her) is the Senior Coordinator of Grassroots Advocacy at Health GAP. In this role, she is building and sustaining the movement to hold the U.S. government, the pharmaceutical industry, and other decision-makers accountable to ending COVID-19 vaccine apartheid and ending the global AIDS crisis. She is a co-founder of PrEP4All and member of ACT UP NY.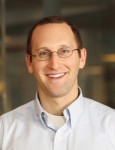 Robbie Silverman is the Senior Advocacy Manager in Oxfam America's Private Sector Department, where he manages a team that engages and challenges for-profit corporations to advance Oxfam's mission of combatting poverty and injustice worldwide. He is currently focused on ensuring free and equal access to all Covid-19 vaccines and treatments through the People's Vaccine Alliance and implementing Oxfam's global campaign against inequality, with a focus on protecting workers' rights, advancing gender and racial justice, and ensuring that corporations and the rich pay their fair share of tax.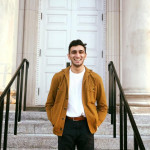 Shad Yasin is a second-year medical student at Rutgers New Jersey Medical School in Newark, NJ interested in Emergency Medicine and health policy. Shad is currently working with Justice is Global on building a base of medical students in New Jersey interested in global health equity advocacy through the Letter to the Editor to End the Pandemic Everywhere campaign. He is also working on improving the health and health literacy of people experiencing homelessness in Newark, as well as advocacy work around health care system reform.