Trained for Deception: How Artificial Intelligence Fuels Online Disinformation
Session Type(s): Panel
Starts: Friday, Oct. 8 1:00 PM (Eastern)
Ends: Friday, Oct. 8 2:00 PM (Eastern)
Social media platforms rely on Artificial Intelligence (AI) and Machine Learning (ML) to moderate and curate content for maximum engagement – frequently amplifying disinformation, sensationalist and harmful content. The real-world effects can be disastrous, as we saw on Jan. 6. What can we do? Activists, organizers and technologists are holding big tech accountable and there are myriad legislative proposals seeking to address the problem. Come learn how algorithmic content moderation, targeted advertising, and ranking and recommendation systems are spurring the spread of disinformation online and what can be done to stop this.
Moderator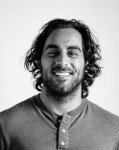 Rishi Bharwani is the Director of Partnerships and Policy for Accountable Tech, an advocacy group fighting for structural reforms to rein in Big Tech's societal harms and foster a healthier democracy. Before joining Accountable Tech, Rishi led tech policy for Senator Cory Booker in the United States Senate and served as the National Policy Advisor for Senator Booker's 2020 presidential campaign. Rishi has also held positions with a number of leading progressive advocacy groups, including the Hub Project, Everytown for Gun Safety, and the Center for American Progress.
Panelists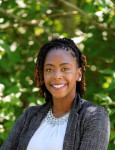 Dr. Dominique Harrison is the Director of Technology Policy at the Joint Center for Political and Economic Studies, where she leads a program dedicated to exploring the impact of emerging technologies and developing policy solutions to improve the lives of Black communities. The program highlights urgent issues on platform accountability, broadband access and adoption, and privacy & algorithmic fairness.
Prior to joining the Joint Center, Dr. Harrison served as Project Director in the Aspen Digital Program at the Aspen Institute, where she conceived, developed, and led projects at the intersection of equity, technology, and public policy. She also worked at the United Nations Development Program Washington, D.C. office and at Internews. Her previous academic appointments include faculty and instructor positions at Howard University, the University of Texas at Austin, and Trinity Washington University.
Dr. Harrison serves as a member of the Federal Communications Commission's Advisory Committee on Diversity and Digital Empowerment (ACDDE) and PolicyLink's Tech Equity Framework Initiative. She is an advisory council member for the Center for Democracy and Technology, and she serves as a member of the Rock Health Summit Innovation council.
Dr. Harrison earned her B.S. in Advertising from the University of Illinois Urbana-Champaign, an M.A. in Media Studies from the University of Texas at Austin, and a Ph.D. in Technology, Policy and Society from Howard University. Her scholarship focuses on race, multistakeholder governance, and communications policy.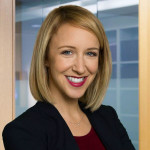 Lauren Krapf serves as the Anti-Defamation League's Counsel for Technology Policy & Advocacy. Her work across the country includes advocacy to support targets of online harassment and hold social media companies accountable for their role in fomenting extremism, hate, antisemitism and racism. Lauren spearheads ADL's anti-cyberharassment initiative, Backspace Hate, which was selected as an Honorable Mention in Fast Company magazine's 2021 "World Changing Ideas" Awards. Prior to joining ADL, Lauren worked as a litigation associate in Los Angeles, where she was the co-founder of her law firm's Harassment and Bias Intervention Training ("HABIT") Series. Lauren received her bachelor's degree as an Ernie Pyle Scholar at Indiana University and her JD at Loyola Law School, where she was the Chief Note and Comment Editor of her law review. She is currently pursuing a master's degree at University of Pennsylvania's School of Social Policy and Practice.
Data Journalist and Researcher with a focus on the impact of tech platforms on African Societies.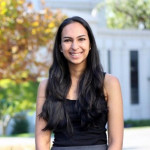 Spandi Singh is a Policy Analyst at New America's Open Technology Institute where she works on projects related to content moderation, disinformation, algorithmic accountability, government surveillance, and privacy. Singh is also currently a Non-Resident Fellow at the Esya Centre in New Delhi and a member of the World Economic Forum's Expert Network.