The Power of Public Banks to Accelerate Progressive Movements
Session Type(s): Panel
Starts: Friday, Oct. 8 3:45 PM (Eastern)
Ends: Friday, Oct. 8 4:45 PM (Eastern)
Strong efforts are underway to establish public banking across the US. Organizers will describe how public banks can challenge Wall Street and serve as a powerful tool for local governments to invest in affordable housing, renewable energy, and to tackle racial inequity. We'll discuss the successful campaign to pass California's Public Banking Act and the 2021 proposal to provide free banking services to unbanked and underbanked Californians. We'll learn about the plan for a public bank in the nation's second-largest city — and how federal legislation can support cities and states as they establish public banks.
Moderator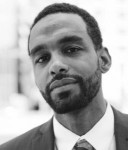 Mandla Deskins is the Advocacy Manager for Take on Wall Street. Prior to joining, Mandla held advocacy and organizing positions at national, state and local non-profit organizations, working with grasstops and grassroots leaders on education, criminal justice, and various other civil rights issues. Mandla holds a B.A. in Journalism from Florida A & M University and is a proud father of three young scholars
Panelists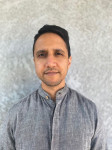 Naveen Agrawal is an Organizer with Public Bank Los Angeles and the California Public Banking Alliance. He comes to the movement from his work as an affordable housing developer — an industry that centers profit as the primary tool for the provision of a basic, human right. He views public banking as an opportunity to change how our city provides for generations to come. He's also an avid cyclist and has high hopes for a city blanketed in green space and bike lanes.
In the Bay Area, Jackie helped to found the San Francisco Defund DAPL Coalition & the San Francisco Public Bank Coalition and has worked on a wide variety of campaigns, including an inspiring run for the CA State Senate that she made last year. Jackie is based in San Francisco, California and is a citizen of the Three Affiliated Tribes in North Dakota.
Julian is the founder of the National Public Banking Alliance and currently serves as Executive Director of Equity Economics Lab, a grassroots think tank specializing in building a democratic and sustainable economy.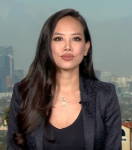 Trinity Tran is the co-founder and lead organizer of California Public Banking Alliance (CPBA), Public Bank LA and Divest LA. In February 2017, Trinity created Divest LA which successfully mobilized activists behind the campaign to move the City of Los Angeles' public funds from Wells Fargo. In June 2017, she co-founded Public Bank LA, which lead the Measure B ballot initiative to create a city-owned bank in Los Angeles. In June 2018, she was a founding member of the California Public Banking Alliance and lead organizer for the statewide coalition of grassroots groups which conceived of and sponsored State Legislative bill AB 857 to create local public banks in California. The 'Public Banking Act' was signed into law by Governor Gavin Newsom on October 2, 2019. In 2020, CPBA introduced Assembly Bill 310 to create the California State Public Bank.