Survival of the Squad: Violence against Women of Color in Politics
Session Type(s): Panel
Starts: Thursday, Oct. 7 3:45 PM (Eastern)
Ends: Thursday, Oct. 7 4:45 PM (Eastern)
Women of color have made significant electoral gains across the United States in the last decade, but what do we know about their experience on the campaign trail — from candidate to office holder? While assault, intimidation and abuse against women candidates has gained attention, do we know how this harassment and marginalization especially affect women of color? We'll examine these questions, consider why and when women of color decide to run, and various tactics to retain and promote women of color in politics.
Moderator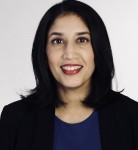 Sameena Mustafa (she/her/hers) uses the lessons of her run as a Justice Democrat to advise progressive candidates and nonprofits. On her show "Hand Her the Mic" and via the Veralo fellowship, she features and elevates women of color leaders. Along with Dr. Paru Shah, she will be hosting the panel, "Survival of the Squad: Violence against Women of Color in Politics." A native Chicagoan now based in Los Angeles, she holds a degree from Northwestern University in Philosophy and Poetry.
Panelists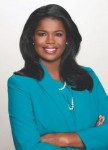 Kim Foxx is an accomplished leader, prosecutor, and advocate for children and families in Cook County. She is running to become Cook County State's Attorney to continue that work, and to restore public faith in a criminal justice system that has failed so many families. Born to a teenage mother who struggled to make ends meet, and raised on Chicago's Near North Side by her mother and grandmother, Kim's life experience has given her a deep understanding of the impact of crime, violence and poverty on our communities. She began her career as a guardian ad litem with the Cook County Public Guardian's Office and then became an Assistant State's Attorney for Cook County, where she served for 12 years. Kim served as Chief of Staff for Cook County Board President Toni Preckwinkle where she was the lead architect of the criminal justice reform agenda.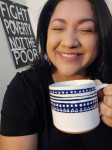 Sema Hernández is a single mother of four children. She is proud to be a latina, daughter of immigrant farm workers and getting to know her indigenous roots. Sema is also a former 2018 and 2020 Texas U.S. Senate candidate for the Democratic Party and former Texas Co-chair of the Poor People's Campaign. In 2018, as a community organizer without political experience or name recognition, Sema ran an unapologetically human campaign focused on intersectional social justice that shook up conventional politics across Texas and the country.
Sema is a staffer at Progressive Coders Network and co-lead developing an environmental project which began during the 2019 ITC petrochemical disaster in Texas. Sema continues her organizing, activism and advocacy for progressive policy aimed at dismantling systemic oppression as co-founder of Karma and co-founder of Movement Cooperative.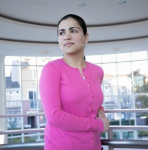 Aisha Wahab is a community leader fighting for solutions to put the American dream within our reach. When she won her seat on Hayward City Council in 2018, Aisha made national headlines as the first Afghan-American woman elected to public office in the United States. As Mayor Pro Tempore & City Council Member of Hayward, Aisha has implemented policies that reduce economic inequality, expand homeownership opportunities, support small businesses, and strengthen safety nets for renters, workers, and foster youth. For Aisha, working to establish and improve these programs is personal.
Before she could tie her own shoes, Aisha was placed in foster care after her father was brutally murdered and her mother died at an early age. Her experiences inform her understanding of the struggles many silently face. Aisha was fortunate to be adopted by a young, self-employed couple in the Bay Area who taught her the values of hard work, perseverance, and pride in their American identity.
Like so many Bay Area residents, Aisha and her family have struggled with the cost of living. In 2011, her family home was foreclosed on, her parents lost their business, her father's health began to deteriorate, and Aisha was laid off from her job. After being priced out of Fremont, Aisha and her family moved to Hayward where she began to attend council meetings and advocate for affordable housing.
Aisha ran for Hayward City Council to amplify the voices of renters and build a community that everyone can afford to call home. She was proud to earn the greatest number of votes for the city council in 2018. She continues to work as an advocate and organizer for seniors, women, and children. Aisha is dedicated to addressing issues including housing affordability, civic engagement, education, and economic inequality. Prior to her career in public service, Aisha worked at non-profits, community organizing, and technology.
Aisha previously served as the Chair of the Alameda County Human Relations Commission and a Board Member for the nonprofits Afghan Coalition, Abode Services, and Tri-City Volunteers. She has also served as an Alameda County Public Health Commissioner and an organizer and speaker at the Bay Area Women's March. In 2013, she was selected to join the White House Roundtable of Afghan-American Leaders.