Survival of the Squad: Violence against Women of Color in Politics
Session Type(s): Panel
Starts: Thursday, Oct. 7 3:45 PM (Eastern)
Ends: Thursday, Oct. 7 4:45 PM (Eastern)
Women of color have made significant electoral gains across the United States in the last decade, but what do we know about their experience on the campaign trail — from candidate to office holder? While assault, intimidation and abuse against women candidates has gained attention, do we know how this harassment and marginalization especially affect women of color? We'll examine these questions, consider why and when women of color decide to run, and various tactics to retain and promote women of color in politics.
Moderator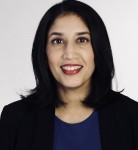 Sameena Mustafa is a native Chicagoan who was inspired to run for office after the 2016 election. Endorsed by the Justice Democrats, she ran a 100% grassroots-funded campaign as a first-time candidate for U.S. Congress in IL's 5th District. She was the only Asian and Muslim woman running at the federal level in Illinois in 2018. A graduate of Northwestern University, she has 25 years of experience in the business, nonprofit and arts sectors, including managing a Planned Parenthood clinic in Chicago's Austin neighborhood, advising nonprofits and small businesses as a commercial real estate tenant advocate, and starting a diverse political comedy collective and training program for women of color. She currently serves on the advisory boards of State Matters and Chicago Women's Health Center and the Board of Directors of the League of Women Voters Chicago.
Panelists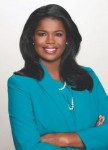 Kim Foxx is an accomplished leader, prosecutor, and advocate for children and families in Cook County. She is running to become Cook County State's Attorney to continue that work, and to restore public faith in a criminal justice system that has failed so many families.
Born to a teenage mother who struggled to make ends meet, and raised on Chicago's Near North Side by her mother and grandmother, Kim's life experience has given her a deep understanding of the impact of crime, violence and poverty on our communities.
She began her career as a guardian ad litem with the Cook County Public Guardian's Office and then became an Assistant State's Attorney for Cook County, where she served for 12 years.
Kim served as Chief of Staff for Cook County Board President Toni Preckwinkle where she was the lead architect of the criminal justice reform agenda.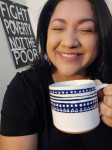 I am a proud latina, indigenous, mother of four children, Former Texas US Senate Candidate, Civil Rights and Human Rights Advocate, decolonizing politics and decentralized movement builder.
I am a Progressive Coders Network staffer and project co-lead developing tech for environmental project. I am also a co-founder of Karma, a political organization focusing on intersectional social justice policy movement building.