SOS: Saving Democracy One Vote at a Time
Session Type(s): Featured Keynote Panel
Starts: Thursday, Oct. 7 11:30 AM (Eastern)
Ends: Thursday, Oct. 7 12:30 PM (Eastern)
Secretaries of State on the frontlines of administering the nation's election laws discuss the threats to voting rights and what we need to do to save our democracy. This panel features Secretaries' personal stories of the 2020 election emergency pandemic response, the backlash election administrators continue to face in the aftermath, and what's at stake in 2022. We'll hear from Secretaries Jena Griswold of Colorado, Denise Merrill of Connecticut, Shenna Bellows of Maine, and Jocelyn Benson of Michigan directly on reforms needed to protect voting rights and how we fight back against voter suppression and election subversion at every level.
Moderator
Carolyn Fiddler is communications director for Daily Kos and is the nation's foremost expert in state politics. She writes "This Week in Statehouse Action," a newsletter that provides updates on state politics to thousands of reporters, political operatives and observers each week. A veteran of Virginia politics with almost two decades of experience in statehouse machinations, she deeply understands the inner workings of state legislative policymaking. She's spent her professional life working for various Democratic and progressive organizations. Fiddler graduated Phi Beta Kappa from the University of Arkansas, and she received her J.D. from the College of William & Mary. She's from a small town in Virginia you've never heard of, and her comic book collection is probably bigger than yours.
Other sessions: Elections Q&A with Daily Kos Elections!
Panelists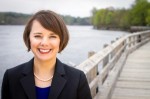 Shenna Bellows is the Democratic candidate for U.S. Senate in Maine running against 18-year incumbent Republican Susan Collins. Shenna is best known for her tenure as Executive Director of the American Civil Liberties Union of Maine. The Progressive Change Campaign Committee has called her "the Elizabeth Warren of civil liberties."
Shenna has a long track record of building innovative left-right coalitions to pass groundbreaking civil rights laws. She was a leader of the 2012 Mainers United for Marriage campaign, which was one of the country's first successful marriage equality ballot initiatives. She and her husband married in 2013, having waited until same-sex Maine couples could do the same.
When Maine Republicans worked to strip voting rights, Shenna co-chaired the successful 2011 Protect Maine Votes campaign to restore same-day voter registration. Shenna has been a vocal supporter of legalizing marijuana use and raising the minimum wage to $10.10 an hour.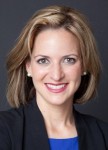 Jocelyn Benson is the Secretary of State of Michigan. She is also the former Dean of Wayne State University Law School in Detroit, Michigan, a co-founder of the Military Spouses of Michigan and a board member of the Ross Initiative in Sports for Equality. She is the author of State Secretaries of State: Guardians of the Democratic Process.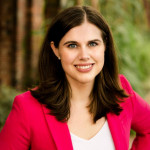 Jena Griswold is Colorado's 39th Secretary of State and the youngest Secretary of State in the country. She grew up working class in rural Colorado and knows how important it is for everyday Americans to have their voices heard in our democracy. In 2019, Griswold spearheaded and passed into law one of the largest democracy reform packages in the nation. This year, she is a leading voice in expanding mail ballots to every eligible American.
Before assuming office, Griswold had practiced international anti-corruption law, business law, election law, and ran a small business. She also served as the Director of the Colorado Governor's DC Office, where she helped bring back hundreds of millions of relief dollars to help the Colorado communities hit by the 2013 flood. In 2018, Jena was elected as the first democratic Secretary of State in Colorado since 1958, the first democratic woman Secretary of State in Colorado's history, and only the 10th woman in Colorado's history to hold current statewide constitutional office.