Relational Organizing Works—for Elections AND Governing
Session Type(s): Panel
Starts: Saturday, Oct. 9 3:45 PM (Eastern)
Ends: Saturday, Oct. 9 4:45 PM (Eastern)
The People You Know Challenge was an experiment in relational organizing, led in the fall of 2020 by Community Change Action, together with Impactive, the Analyst Institute and 8 CCA partner organizations. The experiment found that recipients of a text message from someone they personally know were 8X more likely to opt-in to future communications from the organization. In addition, these relational organizing efforts led to a 40% increase in volunteers for participating organizations. CCA and partners have continued to build on these lessons in 2021 to lead base building and issue organizing work around infrastructure, childcare, voting rights, and immigration reform. Thanks to the best practices acquired from the election season our base has remained active and continues to participate in weekly organizing calls and actions.
Moderator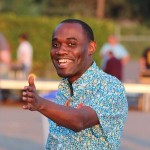 Mike Griffin- political strategist, trainer, community organizer.
As the Electoral Organizer for Community Change, Mike is working with organizers in five states on strategies to build power and win issue campaigns utilizing relational organizing tactics.
Mike began his career as an organizer working with the Barack Obama 2008 presidential campaign in North Carolina, West Virginia, and Wisconsin. Mike then served as the Minnesota State Field Director for Organizing for America and the Youth Director for Minnesotans United for All Families. Mike was the Field Director of FairVote MN, Mike has played a critical role in bringing Ranked Choice Voting to Minneapolis and St. Paul.
Mike holds a degree in Political science at University of Minnesota. Mike loves Netflix and his cat.
Panelists