Realtime Rapid Response: Digital Organizing During Breaking News
Session Type(s): Professional Development Training
Starts: Tuesday, Oct. 19 6:00 PM (Eastern)
Ends: Tuesday, Oct. 19 7:30 PM (Eastern)
While the 2020 election cycle drew unprecedented media attention and spurred a vibrant grassroots movement, tentpole news events reminded Americans that elected officials were still undermining democracy. In the breakneck speed of the news cycle, multi-channel communications agility can mean the difference between a notable progressive opposition with movement-building potential and a missed opportunity.
Moderators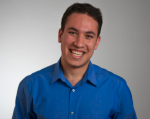 Nick enthusiastically supports digital agency Whole Whale as a Senior Strategist with a focus on digital advocacy. In this role, Nick is committed to helping nonprofits and social impact organizations expand their impact to drive meaningful and measurable change. In addition to managing multiple projects and client relationships, he contributes broad expertise in web analytics, data visualization, and campaign strategy. Nick has helped clients build and monitor omnichannel campaigns marketed to both national and international audiences, and has contributed to projects that include both political and legislative objectives.
Contact Nick at nicholas@wholewhale.com
Sterling Howard leads L4GG's fundraising and communications efforts. Previously, Sterling served as Director of Development & Communications at Rising for Justice. In this role she led the organization, previously known as D.C. Law Students in Court, through a name change and rebrand. She also planned the organization's 50th Anniversary. From 2011 – 2018, Sterling was a Senior Manager at Equal Justice Works in the Fellowship Program, where her portfolio of work was a unique mix of program management, sponsor relations and fundraising. Sterling has a J.D. from Georgetown University Law Center and a B.A. in Art History from S.M.U.
You can contact Sterling at Sterling@L4GG.org.