Pass the PRO Act: Lift up ALL Workers
Session Type(s): Panel
Starts: Thursday, Oct. 7 3:45 PM (Eastern)
Ends: Thursday, Oct. 7 4:45 PM (Eastern)
Research from Gallup shows that 68% of Americans approve of labor unions, including 77% of young people, the highest mark in 56 years. MIT estimates that 60 million workers would vote to join a union today, but labor laws written nearly a century ago are failing to protect our right to organize. The PRO Act would give workers in today's economy the right to form a union in every industry and region, free from employer interference. This legislation has passed the House and is waiting for action in the Senate. President Biden has called on Congress to send it to his desk. Hear directly from workers who are speaking out to make change on the job about why the PRO Act is the key to winning a better life.
Moderator
Panelists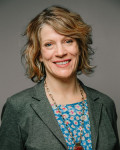 Joelle Hall is the President of the Alaska AFL-CIO elected in 2020. She is the first woman to hold the role. Prior to her election, she served as the Alaska AFL-CIO Political Director for 11 years.
Joelle has worked in Alaska politics for nearly 30 years with emphasis on electoral campaigns and advocacy work. She has built and managed large campaigns and community coalitions.
Prior to coming to the AFL-CIO, Joelle was Executive Director of the Alaska Democratic Party and had her own consulting business for 10 years.
Joelle has a Bachelor's Degree in Foreign Language from the University of Alaska Fairbanks and in a previous life, Joelle was an interrogator/paratrooper in the US Army and an AFS exchange student to Honduras.
Joelle and her husband Mallie have two grown children and live in Peters Creek.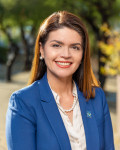 Raised by immigrant farm-workers in Somerton, Arizona, Regina is the youngest of six children and began breaking barriers early on as the first member of her family to vote and the first to graduate from college. She is a proud graduate of the University of Arizona and holds a post-graduate certificate from the Harvard Kennedy School of Government.
In 2007, Regina became the first woman to represent Tucson's Ward 1 on the Tucson City Council. While on the Council, Regina helped lift Tucson out of the Great Recession to its most prosperous decade in recent history, helping spur the creation of thousands of high-wage, long-term jobs. She has proven herself to be a champion for issues such as acting boldly on climate change, affordable housing, infrastructure investment, immigrant and workers rights', and access to a high-quality education.
In November, 2019 Regina was elected Tucson Mayor, becoming the first woman and first Latina Mayor of Tucson, as well as the only Latina Mayor in the 50 largest U.S. cities. Regina is the proud mother of two bi-lingual, bi-cultural and bi-adorable children, Emiliano and Luciana, and has been married to Ruben Reyes for 15 years.