Partnering Diverse Candidates and Orgs with Diverse Consultants and Tech Solutions
Session Type(s): Panel
Starts: Saturday, Oct. 9 3:45 PM (Eastern)
Ends: Saturday, Oct. 9 4:45 PM (Eastern)
State and national candidates are more diverse, but is this a reliable trend? We will explore ways the tech community can support diverse candidates in using multichannel strategies and ways diverse consultants can reach voters and people in their communities. 
Moderator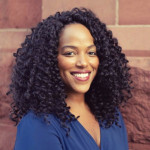 Ashley Wilson is the Vice President of Political Sales at NGP VAN. In this role, she assists Democratic organizations such as the Democratic Legislative Campaign Committee, EMILY's LIST, Democratic Municipal Officials, and political campaigns with the digital tools needed to organize, fundraise and get out the vote. Ashley has spent several years working on political and issue campaigns at every level. She started her political campaign experience working with the Obama for American campaign in 2008. Prior to joining NGP VAN, Ashley was a field organizer for Hillary For America in NY.
Panelists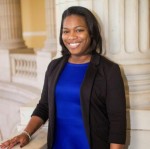 Akilah R. Ensley, a dedicated political strategist, community organizer, and fundraiser. She has experience in building coalitions, program development, fundraising, and community and political engagement. Most recently, she founded and manages Invictus Strategy Group, a general consulting group managing both political and non-profit fundraising, political engagement, and field strategy. Akilah worked as Deputy Field Director for Project Vote and Program Manager for the Everybody Votes Campaign. Over the last 12 years, she has worked numerous campaigns including Kay Hagan for US Senate, President Obama's 2012 Presidential Campaign, Regional Field Director for Erskine Bowles for US Senate. Prior to that, she held several community engagement roles as Partnership Specialist for the United States Census Bureau, Principal Consultant for ERA Management and Consulting, LLC, and Executive Director of the Pitt County Substance Abuse Coalition. Akilah also served as the Deputy Director of Major Gifts for the Truman National Security Project and Center for National Policy and has fundraised for both political candidates and nonprofits. She is currently an At-Large member of the Democratic National Committee serving as the Co-Chair of the DNC Youth Council and is an active member of the Women's Leadership Forum. Finally, she serves on the Planned Parenthood South Atlantic Board and founded the New Leaders Council Chapter in North Carolina.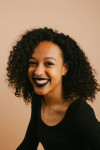 Morgan Fletcher (she/her) is a strategic communications leader with experience in multi-channel digital and print communications, media, and fundraising in and alongside nonprofits and B-corps. She specializes in developing narrative-shifting work through a racial and gender justice lens centering Black girls and gender-expansive youth in the United States. She currently is the Director of Marketing and Storytelling at Girls for Gender Equity, a Brooklyn-based organization centering Black girls and gender-expansive youth in the pursuit of racial and gender justice.
Previously, Morgan was a salary negotiation coach for Ladies Get Paid and a co-director of the Art Girl Army, a community of cis women, trans women, and non-binary and gender non-conforming creatives who believe in their work, in themselves, and in each other passionately and unapologetically. She holds a BA from Columbia University and is writing her first novel.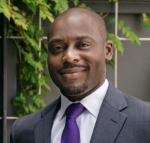 Henri Makembe is the Chief Executive Officer of Do Big Things, using his extensive experience as a seasoned public affairs professional and campaign strategist to bridge strategic thinking with tactical planning to produce successful solutions. As a former partner at Beekeeper Group and LPS Campaigns, Henri helped a wide array of clients with their online communications strategies, focusing on websites, social media, and mobile technology. As a first-generation immigrant, Henri is passionate and personally invested in economic, social, and racial justice – when he's not in front of a computer, he loves playing soccer and is an avid Manchester United and Terps fan. To contact Henri, email henri@dobigthings.com.