IYKYK: The Power of the Native Vote
Session Type(s): Panel
Starts: Thursday, Oct. 7 3:45 PM (Eastern)
Ends: Thursday, Oct. 7 4:45 PM (Eastern)
Leaders from Indian Country will discuss the unique political landscape in Native communities. They're deeply involved in the fight for climate justice and against the extractive industry's socio-economic impacts. They will share what they've seen since the 2020 election, discuss how Native people are exerting influence at the local, federal, and congressional levels and how voters are preparing for midterm elections.
Moderator
Panelists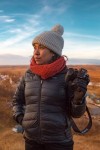 Jade is a multimedia artist, filmmaker, and a digital and communications strategist. Jade's work explores Indigenous futurism, decolonization, Indigenous representation in the media landscape. Jade has partnered with organizations like Resource Media, United Nations Universal Access Project, 350.org, Indigenous Environmental Network, Sierra Club, Bioneers, Indigenous Climate Action, the Women's Earth and Climate Action Network, Allied Media Project, and Tribal Nations from the Arctic to the Amazon to develop strategies, digital storytelling campaigns, and original content to mobilize and create more engagement around the most urgent issues of our time. Currently, Jade is the Creative Director at NDN Collective and is developing a VR/AR series in partnership with Google VR and is producing and directing films independently.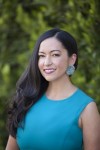 Chrissie Castro, Diné and Chicana, is the Chairperson of the Los Angeles City and County Native American Indian Commission, and co-led the change to replace Columbus Day with Indigenous Peoples Day in the City and County of Los Angeles; She was a co-founder of Indigenous Women Rise, which organized the Indigenous women's contingent of 1,000 Indigenous Women at the Women's March in DC. She is the Network Weaver of the Native Voice Network, a national network of 35+ Native-led organizations that mobilize through indigenous cultural values; and recently launched two projects to build community and political power of Native communities – locally, the California Native Vote Project and nationally, Advance Native Political Leadership.
Michael Johnson, Director of Advancement, is a citizen of the Three Affiliated Tribes of North Dakota and a relative of the White Earth Nation where his grandfather is a citizen. He leads NDN Collective's Advancement work and team. Johnson's work over the last decade has engaged key stakeholders in Indian Country and beyond to create lasting relationships built on respect, reciprocity, impact, and success. Johnson has a has a Bachelor's degree in Political Science from the University of Colorado Denver.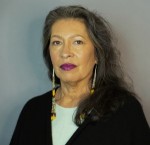 I am a member of the Caddo Tribe of Oklahoma and director of the Native Organizers Alliance (NOA), a national Native training and organizing network. NOA builds relationships with tribes, traditional societies and grassroots community groups in key Native communities and reservations through Native community organizing training and strategic campaign planning.
At the core of my work is the belief that organizing a grassroots, durable ecosystem of Native leaders and organizers who share a common theory of change rooted in traditional values and sacred practices is necessary to achieve tribal sovereignty and racial equity for all.
The path to transformational social change is built upon an ecosystem of relationships or as we say in Indian Country, being "a good relative." Being a "good relative" is walking in total awareness of the environment, past, and future, and acting, in the present, in harmony with all in the natural world and humanity.
I am a board member of IllumiNative, and chair of the board of NDN. I am currently a Roddenberry Fellow.