It Couldn't Happen Here: Harassment and Discrimination in Progressive Spaces
Session Type(s): Training
Training Tag(s): Operations
Starts: Saturday, Oct. 9 2:15 PM (Eastern)
Ends: Saturday, Oct. 9 3:15 PM (Eastern)
Remember the infamous spreadsheet? IYKYK. Sexual harassment and identity-based discrimination happen everywhere, even in progressive campaigns and organizations. What do you do when perpetrators consider themselves feminist, anti-racist, and/or allies? We're not here to just spill the tea on our experiences but to envision creating safer workspaces. As people working for social change, we can start in our own organizations.
Moderators
Lily Adams is a seasoned digital strategist based in Austin, Texas. In 2016, she worked on Hillary Clinton's digital team in her Brooklyn Headquarters and the Colorado Democratic Party. After 2016, she worked in Texas politics before moving to San Francisco to work with Tom Steyer's organizations, NextGen America and Need to Impeach. She currently works as the Digital Director for Foundation Blue Media.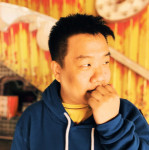 Tony (He/him) is a 1.5 generation Korean American DACA recipient hailing from North Jersey. Organizing since 2010, Tony currently serves as the digital director for Immigrants Rising, bringing with him the experience he learned from political campaigns, creative agencies, and community-based organizations.