Intersections of Our Lives: Shaping the Narrative
Session Type(s): Training
Training Tag(s): Communications
Starts: Friday, Oct. 8 1:00 PM (Eastern)
Ends: Friday, Oct. 8 2:00 PM (Eastern)
Communities of women of color—Black women, AAPI women and Latinas—share certain interests about reproductive justice. We'll share data we've gathered about their political priorities and engage you in a discussion about how this information can help us develop advocacy strategies and shape effective media narratives that shift power and culture, mobilize communities, and influence policymaking.
Moderators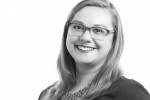 Emily Champlin works as the Sexual & Reproductive Healthcare Policy Analyst with the National Latina Institute for Reproductive Justice. She is passionate about holistic high-quality and equitable healthcare for all.
Jennifer Wang
Chief Strategic Partnerships and Research Officer
Pronouns: she/her
As Chief Strategic Partnerships and Research Officer for the National Asian Pacific American Women's Forum (NAPAWF), Jennifer serves on the senior leadership team, which steers the overall strategic direction and sustainability for the organization. Jennifer increases NAPAWF's power and leadership by building relationships with others who share our priorities and values and grows NAPAWF's research footprint so that AAPI women are conducting cutting-edge research by us, for us. Jennifer has spent more than a decade working for progressive policy change, including in the reproductive rights and health, youth, consumer protections, and economic justice movements. Jennifer holds dual degrees in psychology and gender studies from UCLA, and a JD from the University of Iowa College of Law. She is the proud daughter of immigrants and now lives in Washington, D.C., though Los Angeles will always be home.
Lexi White, MPP is the Director of State Policy and Advocacy at In Our Own Voice: National Black Women's Reproductive Justice Agenda, a national and state partnership of Black women-led Reproductive Justice organizations across the country whose work centers the voices of Black women leaders at the national, regional and state levels in an ongoing policy fight to achieve Reproductive Justice for all.
Lexi's policy, advocacy and movement-building work in the Reproductive Justice movement, public health and social justice sectors has included working with New Voices for Reproductive Justice, the Philadelphia Commission for Women as a Mayoral appointee, Bebashi-Transition to Hope, Grassroots Campaigns Philadelphia, and the Penn Women's Center.
Lexi is passionate about building intersectional movements and driving policy change and political representation that centers the full health and well-being of Black women, women of color and LGBTQ+ people of color. Lexi holds a master's degree in Public Policy from Temple University and a dual Bachelor of Arts degree in Political Science and Gender, Sexuality, and Women's Studies from the University of Pennsylvania.
She is a recipient of the University of Pennsylvania's Carroll Smith-Rosenberg Prize, New Voices for Reproductive Justice's Voices of Change Award, and Temple University's Public Service Career Award.