Healing Within: Confronting Racism in Communities of Color
Session Type(s): Panel
Starts: Saturday, Oct. 9 2:15 PM (Eastern)
Ends: Saturday, Oct. 9 3:15 PM (Eastern)
2020 underscored the many ways white supremacy shapes our society. Despite the progressive movement's commitment to stand against systems built on white supremacy and to work to create a more inclusive and equitable society, we unintentionally uphold systems of oppression and racism. If we want true change, then we must call out the internalized white supremacy and racism in our own communities and start the path to healing. Join leaders who have committed to forming multiracial movements for justice and to learn how we can identify patterns of white supremacy, hold ourselves and others accountable, and create the lasting change we want to see.
Moderator
Panelists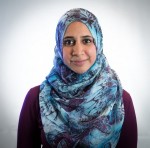 Zahra Billoo serves as the Executive Director of the Council on American-Islamic Relations, San Francisco Bay Area (CAIR-SFBA) office, the oldest and one of the largest CAIR chapter offices. Since joining in 2009, Zahra has led the organization through a period of six-fold growth. Today, she manages one of the largest CAIR offices in the country with a team of civil rights and social justice advocates dedicated to the empowerment of American Muslims through legal services, legislative advocacy, and community organizing.
Under Zahra's leadership, CAIR-SFBA has filed lawsuits against the United States Department of Justice, Abercrombie & Fitch, and Southwest Airlines, representing American Muslims facing discriminatory treatment. CAIR-SFBA has also significantly expanded its capabilities to provide know-your-rights sessions on a nearly weekly basis to mosques and community members in the San Francisco Bay Area, while also providing direct legal representation to Bay Area residents facing numerous civil rights violations, including FBI interviews, employment discrimination, airport harassment, school bullying, and hate crimes.
Zahra earned her undergraduate degrees from the California State University, Long Beach, and her Juris Doctorate from the University of California, Hastings. She is licensed to practice law in California.
Alex comes out of SB1070 and was trained, along with many others, to organize the community in the aftermath with an organization that was founded shortly after, Promise Arizona. That's led her to incredible opportunities, where she worked for Organizing for America in Arizona, the Adios Arpaio campaign she directed with NOI, and as a Deputy Organizing Director at United We Dream during the immigration reform push in 2013 and 2014. Since then, she's now a Co-executive Director at Living United for Change in Arizona (LUChA), where they organize and coordinate many different efforts across a range of issues locally, including immigration, worker's rights, living wages, and voter registration. Alex brings what I would consider a wide lens perspective, given both the local and national roles she's served, and as being one of most influential people in Arizona, investing in new leadership that is changing the political landscape at home.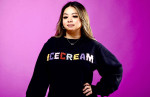 Linh has extensive political electoral experience, specializing in outreach strategies to young voters, Asian-Pacific Islanders, and communities of color, while working for a number of candidates across the country.
Most recently, she spent the 2020 presidential year with Sen. Cory Booker and was the Political Director for #TheNew campaign: a creative collaboration between RUN AAPI and Meena Harris's Phenomenal Woman. She later joined the Democratic Party of Georgia as their AAPI Coalition Director for the 2021 runoff Senate elections and rounded out the election cycle with the Presidential Inaugural Committee's Office of Public Engagement to welcome in the Biden-Harris administration, where she consulted on creative programming with community partners. Earlier this year, Linh consulted on API engagement in disaster relief and public health emergencies with Gov. Newsom's Office of Emergency Services.
Linh is currently the Executive Director of RUN AAPI and the Social Impact Officer for Fairfax Studios, a creative agency based in Los Angeles.