Environmental Justice and the Politics of Equity
Session Type(s): Featured Panel
Starts: Friday, Oct. 8 11:30 AM (Eastern)
Ends: Friday, Oct. 8 12:30 PM (Eastern)
The Environmental Justice for All Act has significant support from grassroots environmental justice groups that have traditionally not been part of Beltway political coalitions. Hear from Rep. Raul M. Grijalva, chair of the House Committee on Natural Resources, about the extensive public input process it took to craft this bill. We'll discuss the evolving politics of environmental justice, case studies that illustrate why a federal law is necessary, how environmental justice relates to the politics of climate change, and why the approach behind the Environmental Justice for All Act can serve as a model for progressive legislative action going forward.
Moderator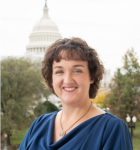 Congresswoman Katie Porter represents the 45th Congressional District in Orange County, California.
In Washington, Congresswoman Porter has remained committed to putting Orange County families first. As a member of the House Oversight and Reform Committee and Vice Chair of the Subcommittee on Government Operations, she's asked tough questions of bank CEOs and administration officials to hold them accountable to the American people. She's also a proud member of the House Natural Resources Committee, where she works tirelessly to protect our beaches and public lands, elevate science-based solutions to the climate crisis, and keep Orange County families safe from wildfires. She chairs the Oversight and Investigations Subcommittee, where she leads efforts to hold polluters accountable.
Eager to invite families into the conversations happening in the halls of Congress, Rep. Porter has developed a reputation for her use of visual aids during Congressional hearings. She wielded a whiteboard while grilling the CEO of JP Morgan Chase, Jamie Dimon, over how an entry-level employee at his bank couldn't make ends meet. She also used her signature whiteboard to break down potential cost barriers to COVID-19 tests, which helped her secure a commitment from the Trump Administration to make testing free for every American.
Panelists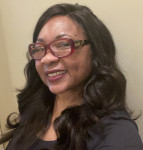 Catherine Coleman Flowers is the Rural Development Manager for the Equal Justice Initiative and founder and director of the Center for Rural Enterprise and Environmental Justice (CREEJ. In ad-dition, she serves as a Duke University Franklin Humanities Institute Practitioner in Residence. Her goal is to find solutions to the lack of sanitation in many parts of rural American that rival con-ditions found in the developing world. She has characterized this as "America's Dirty Secret."
Her book, "Waste: One Woman's Fight Against America's Dirty Secret" will be published November 17. In the book, Flowers explores why so many rural low-income communities across the U.S. do not have access to basic sanitation, and she explains how systemic racism and prejudice hurt vulnerable communities in areas all over the country. It's available for preorder at https://thenewpress.com/books/waste.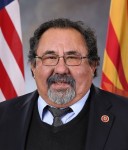 Raúl M. Grijalva has represented southern Arizona in the United States House of Representatives since 2003. In his time in Congress, he has risen to become the Ranking Member of the Natural Resources Committee, Co-Chair of the Congressional Progressive Caucus, a senior member of the Education and Workforce Committee and a longstanding member of the Congressional Hispanic Caucus. Grijalva is a vital voice on many of the most pressing issues of our time, including income inequality, immigration reform, the college affordability and social security expansion.
A lifelong public servant to his home community of Tucson, he spent 12 years on the Tucson Unified School District and 15 years on the Pima County Board of Supervisors before coming to Congress.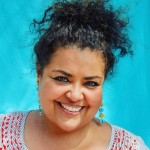 Elizabeth Yeampierre is an internationally recognized Puerto Rican environmental/climate justice leader of African and Indigenous ancestry, born and raised in New York City. Elizabeth is co-chair of the Climate Justice Alliance, a national frontline led organization and Executive Director of UPROSE, Brooklyn's oldest Latino community-based organization. Elizabeth was the 1st Latina Chair of the USEPA National Environmental Justice Advisory Council and opening speaker for the first White House Council on Environmental Quality Forum on Environmental Justice under Obama and recently featured in NY Times as a visionary paving the path to Climate Justice. She recently was named by Apolitical as Climate 100: The World's Most Influential People in Climate Policy and a recipient of the Frederick Douglass Abolitionist Award FD200