Enhance Your Field Program by Implementing a Clear Structure
Session Type(s): Training
Training Tag(s): Grassroots Organizing/Campaigns
Starts: Friday, Oct. 8 1:00 PM (Eastern)
Ends: Friday, Oct. 8 2:00 PM (Eastern)
Learn how to structure and implement a field team. We'll guide you in creating a clear implementation and quality controlled field program structure that defines roles, sets goals, field team schedules, reporting plans, timelines, a communication protocol, and healthy feedback loops. You will learn how these elements tie into your program prior to a program's start date, during the implementation phase, and after completion. You'll will learn about the basic technology your organization needs to carry out a successful and efficient field program and the processes for setting it up and running it.
Moderators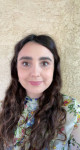 Cassandra Gutierrez is the the Deputy Field Director at Communities for a New California (CNC) but prior to that, she began her work as a volunteer canvasser at CNC in 2014 knocking on doors in Merced California to inform Merced residents of key issues affecting families in the area. Now as the Deputy Field Director at CNC, Cassandra Gutierrez provides support for CNC programs and projects by overseeing daily operations, coordinating and tracking administrative reports, and preparing program related documents pertinent to relevant fund development. Cassandra has helped to implement and oversee major field programs at CNC such as CNC's 2020 Cuenta Conmigo field program were over 300,000 families were contacted across the state of California about the importance of the Census. Cassandra graduated from UC Merced in the Spring of 2016 with a BA in Political Science and a Minor in Professional Writing.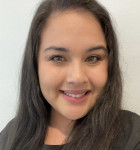 Samantha is the Field Director for Communities for a New California Education Fund (CNCEF).  Samantha oversees all field campaigns and monthly door-to-door canvasses implemented by the CNCEF Coachella, Fresno, Merced and Sacramento offices which cover a 13-county area. Samantha's work with CNCEF started as a phone banker in the year of 2014 in the city of Merced CA. Samantha's commitment to excellence and intrepid spirit have created the environment for her rapid climb with CNCEF and has been serving as Field Director since 2017
Samantha is a graduate of the University of California, Merced where she earned a Bachelors Degree in Political Science and a minor in Professional Writing.