Early Investments, Coalition Building, and Protecting the Right to Vote: How the Democratic Party is Paving the Road to 2022 and Beyond
Session Type(s): Panel
Starts: Saturday, Oct. 9 3:45 PM (Eastern)
Ends: Saturday, Oct. 9 4:45 PM (Eastern)
In 2020, record numbers of key Democratic coalition voters turned out for President Biden, Vice President Harris, and Democrats up and down the ballot. The DNC and state parties are making historic investments in communities of color, protecting the right to vote, and robust organizing programs across the country. Join us to discuss our plans to mobilize voters around the Democratic agenda in 2021, 2022, and beyond.
This session is sponsored by the Democratic National Committee.
Moderator
Panelists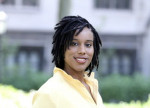 Brencia Berry currently serves as the Director of Coalitions and Community Engagement at the Democratic National Committee. Prior to joining the DNC, Brencia most recently led PL+US (Paid Leave for the United States) national outreach program as Vice President of Equity and Political Strategy. In 2020, Brencia served as National Deputy Director of Public Engagement, overseeing policy and coalitions outreach for Elizabeth Warren's presidential campaign. Before joining Senator Warren's team, Brencia was the first Black woman to serve as Chief of Staff for a Council Member in San Antonio. Additionally, Brencia is a Hillary for America national advance team veteran and has experience working in state and local government in Louisiana and Texas. She is also a proud member of Delta Sigma Theta Sorority, Inc.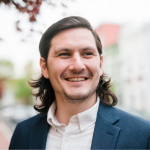 Jose is currently the Deputy Political Director for Organizing at the Democratic National Committee, overseeing and directing national organizing program. Prior to the DNC, Jose was the Director of Digital Organizing for the Biden-Harris campaign, where he developed and directed the campaign's national digital and distributed organizing programs. Prior to joining the Biden-Harris campaign, Jose directed programs at Organizing Together 2020, Vice President Kamala Harris' primary campaign, and the Democratic National Committee.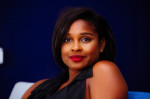 Danai Pointer joined the Democratic National Committee in March as Communications Outreach Director, following her role as communications strategist and external affairs lead in the War Room for the Biden-Harris campaign. Previously, she was the Principal of project management and communications consultancy The Bergen Consulting Group, supporting a range of government, civic, and startup organizations. She has held leadership positions at the Aspen Institute Arts Program, Bloomberg Associates, and the New York City Department of Cultural Affairs, managing programs, developing public-private partnerships, and advising stakeholders across the United States and internationally. Danai serves on the Board of Directors of the Noel Pointer Foundation and resides in Los Angeles with her family.