Demystifying Mobile Messaging: Learn Best Practices from the Experts
Session Type(s): Panel
Starts: Friday, Oct. 8 1:00 PM (Eastern)
Ends: Friday, Oct. 8 2:00 PM (Eastern)
As progressive changemakers, we need multi-channel engagement—through email and mobile messaging—in order to stand out, cut through the noise, and deliver meaningful actions to our supporters. That's where mass mobile messaging comes in. But between the buzzwords (Multi-channel engagement! Campaign Verify! Deliverability! Throughput!) and the jargon (10DLC! P2P! MMS! TCPA! ), it can be hard to know how to get started. This panel of experts will talk through the best practices you need to know to get started with mobile messaging or to bring your program to the next level.
This session is sponsored by Action Network.
Moderator
Marvin is currently the Director of Partnerships for the Action Network, a premiere digital tools platform, serving the progressive movement. Prior to that Marvin was Vice-President of Sales and Customer Success for WinPoint, an innovative data analytics advocacy platform. Marvin is a dynamic and well-respected leader with over 15 years of experience in government relations, public policy, campaign strategy, and public affairs. He has worked in the U.S Congress, in the non-profit sector, and on political campaigns. Marvin has successfully communicated and advanced legislative initiatives on behalf of the organizations he has represented. Furthermore, he has built scalable strategies and programs resulting in successful outcomes as a lobbyist, campaign strategist, and legislative aide.
Panelists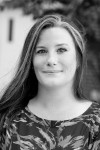 For 10 years, Rachel has been working on online campaigns, helping build email lists for clients, and managing activism technology at Daily Kos. Before joining Daily Kos, Rachel worked on issues at the intersection of Media, Technology, and Democracy after spending several years working on issue-advocacy and field campaigns on the East Coast and Mid-West.
Seth Pinckney (he/him) is a technologist who has worked in the emerging space of movement technology for over a decade. In his role as Partner Success Specialist, he works with both Action Network and Action Builder partners offering a variety of professional services including training and support. Seth hails from and currently lives in Cleveland, OH, where he co-founded Hack Cleveland (HackCLE) in response to the killing of Tamir Rice. Since 2015, HackCLE has organized multiple community-centered actions, dialogues and events that confront systemic injustices.
Mari is the Product Manager at Action Network, a digital toolset dedicated to building progressive power. Mari works with keystone Action Network partners, the DNC, AFL-CIO and Daily Kos to brainstorm, prioritize and build the yearly Action Network roadmap through a cooperative development model. As a former feminist organizer, she worked with students to support access to voting and reproductive rights on campuses. She also worked at the District Alliance for Safe Housing to develop their digital presence. She's passionate about opt in compliance, whales and ice cream.