Communicating during COVID
Session Type(s): Panel
Starts: Thursday, Oct. 7 1:00 PM (Eastern)
Ends: Thursday, Oct. 7 2:00 PM (Eastern)
The COVID-19 pandemic, social distancing, and the recurring cancellation of in-person events scrambled communications strategies for candidates, advocacy organizations and government agencies. More than one year into the pandemic, how have our digital programs evolved Facebook's Khalid Pagan will moderate a panel with digital practitioners in government, advocacy and campaigns to discuss the changes they're made to their digital programs due to the COVID-19 pandemic. Hear from the panel on the unexpected skills they've had to master and the habits they'll continue when the pandemic finally ends.
This session is sponsored by Facebook.
Moderator
Khalid Pagan is the Northeast United States lead for Facebook's Politics and Government Outreach team. He works with government agencies and officials to ensure they are implementing best practices for reaching their communities using Facebook's suite of products. Khalid formerly worked in digital communications at Compassion & Choices and Americans for Tax Fairness.
Panelists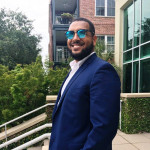 Mr. Abadir has served as the Baltimore City Health Department's Communications Director since 2019 and directs the overall communications strategy for the department, including media relations, speechwriting, as well as developing strategies for paid, earned, and social media. During the COVID-19 pandemic, Mr. Abadir has also served as the lead for the Baltimore City Joint Information Center, and assists with developing coordinated interagency and public communications related to public health and safety.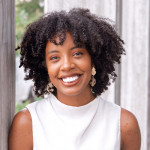 Cara Bernard (she/her/hers) is Social Media Manager at Supermajority, a 501(c)(3), (c)(4) gender and racial equity organization. She was the first staffer hired on team Supermajority in 2018. Cara is originally from Western Maryland, but has roots all over the country and she is the daughter of Liberian and Lebanese immigrants. Prior to joining Supermajority, she worked in 4 states for Hillary Clinton's 2016 presidential campaign. Cara is passionate about digital storytelling and using politics, fandom, and humor as tools for good. You can follow her on all the platforms: @caraberny.
Roger has been serving as Adam Schiff's digital director since early 2021.
During the height of the pandemic he ran the digital operations for the Kennedy for Massachusetts Senate Campaign, and led the Digital Confirmations team while on the Biden-Harris Transition.
Prior, he spent time on Capitol Hill, digital fundraising firms, and on Beto O'Rourke's campaign for president.
Roger is proudly from Buffalo (Go Bills) and currently based in D.C. He also wrote this bio in third person.
Allison Rhone is the Director of social media for Planned Parenthood Federation of America and Planned Parenthood Action Fund. In her role, she oversees the development and execution of the social media strategy across all their national channels on both the health and advocacy brands.
Before joining Planned Parenthood, Allison led and developed digital marketing campaigns for industry-leading clients across several sectors, including Tribeca Film Festival, Target, HBO, and Proctor & Gamble brands such as Pantene, CoverGirl, and affinity platform, My Black is Beautiful.
Allison loves terrible reality TV and good books when she's not working. She is based in NJ.