When Preparation Meets Opportunity: A Simulation on Rapid Response Communication
Session Type(s): Training
Training Tag(s): Communications
Starts: Thursday, Aug. 13 4:00 PM (Eastern)
Ends: Thursday, Aug. 13 4:50 PM (Eastern)
Crisis communications is usually viewed as responding to negative events, but the same principles apply to situations you can leverage to advance your cause. Progressive advocates and candidates can expect that they will have unexpected opportunities to engage in the public conversation and change how people approach their issues. We'll guide participants through an hour-by-hour crisis of opportunity simulation. Participants will walk through every action they would take in response to the developing story and how they can shape the media narrative.
Trainers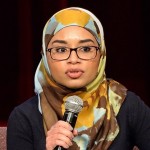 Firdaus is a communications strategist shifting the media narratives of communities impacted by Islamophobia in America, with a focus on building the skills of Black, Arab, Middle Eastern, Muslim, Sikh, and South Asian advocates, community leaders, artists, and creatives. She is an experienced and engaging trainer with more than 8 years of experience designing and leading trainings to hundreds of people in the US and across the world. She brings her first-hand experience providing crisis communications support during some of the highest Islamophobic sentiment in recent history. This is her fifth year presenting at Netroots Nation.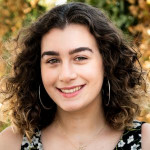 Yasmeen Ramahi is a media strategist working to uplift Muslim, Arab, Sikh and South Asian voices in the media to combat Islamophobia. She has trained 140 people across the nation, as well as providing continued crisis communications support to over 180 leading national organizations. Yasmeen attended the Ohio State University where she earned her BA in strategic communication and spent her time as a grassroots human rights and political activist.