What We Mean When We Say Defund the Police (and How We Plan to Do It)
Session Type(s): Featured Panel
Starts: Friday, Aug. 14 2:00 PM (Eastern)
Ends: Friday, Aug. 14 3:30 PM (Eastern)
Join us for a panel conversation with the Movement For Black Lives and the role they are playing to defund the police and defend Black lives.
Moderator
Panelists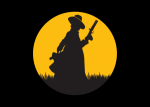 Network has undertaken local, national and international movement building for Black lives for 2 decades. She builds Pan African and environmental education programmes and creates innovative digital tools for mobilization, mass engagement and social transformation for Black liberation.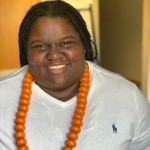 M. Adams is a community organizer and co-executive director of Freedom Inc. Born and raised in Milwaukee, Adams has been in Madison since 2003. Adams's dad has been incarcerated most of her life and she comes from a community that has been the extreme targets of police violence—and in March 2016 Adams's mother transitioned after fighting cancer and many forms of violence. Adams is also a Dad and sees her family as a primary motivator for her work. As a queer Black person, Adams has developed and advocated for a strong intersectional approach in numerous important venues. Adams is a leading figure in the Movement 4 Black Lives and Take Back the Land Movement, she presented before the United Nations for the Convention on Eliminating Racial Discrimination, she is a co-author of Forward from Ferguson and a paper on Black community control over the police, and she author to intersectionality theory in Why Killing Unarmed Black folks is a Queer issue. Adams can be regularly be seen in person, on TV or in the newspapers giving presentations, testifying at city council meetings, and energizing crowds at protests.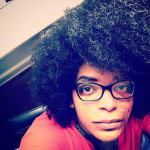 Ash-Lee Woodard Henderson is the Executive Director of the Highlander Research & Education Center, a social justice leadership training school and cultural center founded in 1932. Through popular education, language justice, participatory research, cultural work, and intergenerational organizing, they help create spaces—at Highlander and in communities—where people gain knowledge, hope and courage, expanding their ideas of what is possible. Ash-Lee is a long-time activist working against environmental racism in central and southern Appalachia, and has fought for workers' rights, racial justice, women and LGBTQUIA+ rights, reproductive justice, international human rights, and led-intergenerational social movements across the South. She serves on the governance council of the Southern Movement Assembly and is a nationally recognized leader in the Movement for Black Lives.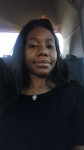 Jasmine Keith is a 33 years old Atlanta, Ga native raised in the Historic West End District. She is a community organizer and a fellow of the In Defense of Black Lives Atlanta Coalition. She is currently working on Movement 4 Black Lives' Freedom Summer campaign to mobilize local organizers and community leaders to fight for electoral justice and build Black political power.