What Matters to Native Voters and Why the Presidential Candidate Must Listen
Session Type(s): Panel
Starts: Friday, Aug. 14 12:00 PM (Eastern)
Ends: Friday, Aug. 14 12:50 PM (Eastern)
As we organize to get out the vote in this historic 2020 election, we need to elevate what matters to Native and Indigenous voters. As the often forgotten and disenfranchised minority in their own lands, Indigenous people comprise a critical component to the 2020 election, especially in seven states where their votes can make a real difference. Progressive politics center around the notion of social equality, yet Indigenous people continue to fall to the margins of society. This panel will explain why Indigenous people and Tribal Nations matter especially to this upcoming election, and provide effective strategies for engaging the Native vote.
Moderator
Michael Johnson, Director of Advancement, is a citizen of the Three Affiliated Tribes of North Dakota and a relative of the White Earth Nation where his grandfather is a citizen. He leads NDN Collective's Advancement work and team. Johnson's work over the last decade has engaged key stakeholders in Indian Country and beyond to create lasting relationships built on respect, reciprocity, impact, and success. Johnson has a has a Bachelor's degree in Political Science from the University of Colorado Denver.
Panelists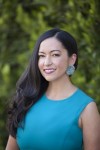 Chrissie Castro, Diné and Chicana, is the Chairperson of the Los Angeles City and County Native American Indian Commission, and co-led the change to replace Columbus Day with Indigenous Peoples Day in the City and County of Los Angeles; She was a co-founder of Indigenous Women Rise, which organized the Indigenous women's contingent of 1,000 Indigenous Women at the Women's March in DC. She is the Network Weaver of the Native Voice Network, a national network of 35+ Native-led organizations that mobilize through indigenous cultural values; and recently launched two projects to build community and political power of Native communities – locally, the California Native Vote Project and nationally, Advance Native Political Leadership.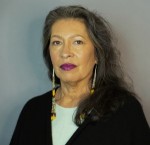 I am a member of the Caddo Tribe of Oklahoma and director of the Native Organizers Alliance (NOA), a national Native training and organizing network. NOA builds relationships with tribes, traditional societies and grassroots community groups in key Native communities and reservations through Native community organizing training and strategic campaign planning.
At the core of my work is the belief that organizing a grassroots, durable ecosystem of Native leaders and organizers who share a common theory of change rooted in traditional values and sacred practices is necessary to achieve tribal sovereignty and racial equity for all.
The path to transformational social change is built upon an ecosystem of relationships or as we say in Indian Country, being "a good relative." Being a "good relative" is walking in total awareness of the environment, past, and future, and acting, in the present, in harmony with all in the natural world and humanity.
I am a board member of IllumiNative, and chair of the board of NDN. I am currently a Roddenberry Fellow.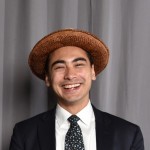 Julian Brave NoiseCat is Director of Green New Deal Strategy for Data for Progress, a think tank, and Narrative Change Director with the Natural History Museum, an artist and activist collective. He is also a correspondent for Real America with Jorge Ramos and contributing editor with Canadian Geographic.
Other sessions: How Progressives Can Shape the Democrats' 2021 Climate Agenda