Waging a War Against Disinformation and Misinformation: How to Win Using Inoculation and Facts
Session Type(s): Training
Training Tag(s): Communications
Starts: Friday, Aug. 14 4:00 PM (Eastern)
Ends: Friday, Aug. 14 4:50 PM (Eastern)
This cycle we are witnessing an unprecedented, corporate backed misinformation and disinformation campaign. Lies are being weaponized to stoke fear and uncertainty.These campaigns are designed to sow confusion, and ultimately suppress voter turnout. Our greatest defense will be preemptively arming the public with the truth and tactics to separate real from fake news. Defending our democracy callls for widespread inoculation efforts for the public against this well funded mis/disinformation campaign. This training will clearly define misinformation and disinformation, provide tips on how to identify trustworthy information sources, and equip participants with the basics steps of a proper inoculation conversation.
Trainers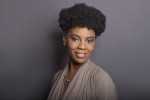 Brittny Baxter is the Training and Movement Building Coordinator for Democracy Initiative. She is responsible for the Democracy Champions training program and Bayard Rustin Democracy Fellowship Program for POC and LGBTQ folks that will be the next generation of movement leaders. Brittny has organized in various capacities over the past decade. Most recently, she was a Regional/Trainer in Broward County for the coordinated efforts to elect Andrew Gillum and the Winning Ticket. Prior to the 2018 midterm elections, she managed a statewide program in partnership with Re: Power (formerly Wellstone Action) to provide training for progressive Democrats, their campaign managers and grassroots organizers to run and win effective campaigns. She is also a trainer for the National Democratic Training Committee.
Brittny hails from the rustbelt city of Buffalo NY, where she cut her teeth on local and state legislative races. She is the former Upstate Legislative Organizer for New York Working Families, where she fought to mobilize and unite labor, EJ, racial justice and community groups across the state on various bills. She has worked on several issue campaigns, from environmental justice and safe staffing to the Fight for $15 and reproductive rights.
A strong supporter of labor and a former AFT organizer for NYSUT, she is committed to the fight for equity for all. "I stand with the poor, people of color, LGBTQ folks, immigrants and organized labor, because our liberation is bound together."
Other sessions: Democracy Champions: Connecting Democracy, Power and Kitchen Table Issues