The Power of Women Voters Rising
Session Type(s): Featured Panel
Starts: Friday, Aug. 14 2:00 PM (Eastern)
Ends: Friday, Aug. 14 3:30 PM (Eastern)
It's an understatement to say that 2020 is a critical year for our democracy and for each of us. In response, women are rising, organizing, working together, and preparing to get out the vote in unprecedented ways. Hear from leaders in the movement about proven-effective tactics being deployed this year for increasing voter engagement and persuasion in 2020; how others can strategically join this movement to win; why it's critical to center racial justice, gender justice and economic justice in all the work; and what policies are igniting women voters and need to be moved forward.
Moderator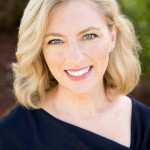 Executive Director/CEO and Co-Founder of MomsRising, Kristin Rowe-Finkbeiner has been involved in grassroots engagement and policy analysis for more than two decades. Started in May 2006, MomsRising is an on-the-ground and online organization with more than 1 million members working together to increase family economic security, to end discrimination against women and mothers, and to build a nation where both businesses and families can thrive.
Rowe-Finkbeiner is also a frequent public speaker, radio host, and an award-winning author of books, including The F-Word: Feminism in Jeopardy and The Motherhood Manifesto, which she co-authored with MomsRising co-founder Joan Blades. She has also been published in many outlets, including: Politico, CNN, USA Today, Washington Post, and Huffington Post.
Rowe-Finkbeiner has received numerous accolades for her work, including the ‪Black Civic Participation 2014 Spirit of Democracy Community Empowerment & Social Innovation Leadership Award; 21 Leaders for the 21st Century Award; National Priorities Project Democracy Champion Award; and the Center for Women & Democracy Healthcare Heroine Award.
Panelists
Alicia Garza founded the Black Futures Lab to make Black communities powerful in politics. In 2018, the Black Futures Lab conducted the Black Census Project—the largest survey of Black communities in over 150 years. Alicia believes that Black communities deserve what all communities deserve—to be powerful in every aspect of their lives.
An innovator, strategist, organizer, and cheeseburger enthusiast, she is the co-creator of #BlackLivesMatter and the Black Lives Matter Global Network, an international organizing project to end state violence and oppression against Black people. The Black Lives Matter Global Network now has 40 chapters in 4 countries.
Alicia serves as the Strategy & Partnerships Director for the National Domestic Workers Alliance, the nation's premier voice for millions of domestic workers in the United States. She is also the co-founder of Supermajority, a new home for women's activism. She shares her thoughts on politics and pop culture on her podcast, Lady Don't Take No. Garza was born and raised in the Bay Area, lives and loves in Oakland, California, and she warns you—hashtags don't start movements. People do.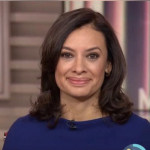 María Teresa Kumar, Voto Latino's founding president, is an American activist and social entrepreneur and an Emmy-nominated MSNBC contributor seeking to shake up the political process. Leveraging youth, technology, social platforms and influencers, Voto Latino is the largest Latinx voter registration and advocacy organization reaching 29 million monthly in 2020. Under her leadership the organization has won numerous awards for original programming and has registered over 700,000 voters.
Fast Company named Kumar among the 100 Creative Minds for her use of technology and media. Elle named her among the 10 most influential women in DC and Latino Leaders named her among the top 100 most influential Latinas in America.
Kumar serves on the boards of EMILY's List and the World Economic Forum's Global Shapers. She is a WEF Young Global Leader, Council Foreign Relations Life Member and is a member of the National Election Crisis Taskforce and Harvard's Universal Voting Task Force. She started her career as a Senior Legislative Aide for the Democratic Caucus Chairman.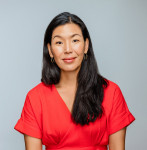 Ai-jen Poo is an award-winning organizer, author, and a leading voice in the women's movement. She is the Executive Director of the National Domestic Workers Alliance, Director of Caring Across Generations, Co-Founder of SuperMajority, Co-Host of Sunstorm podcast and a Trustee of the Ford Foundation. Ai-jen is a nationally recognized expert on elder and family care, the future of work, and what's at stake for women of color. She is the author of the celebrated book, The Age of Dignity: Preparing for the Elder Boom in a Changing America. Follow her at @aijenpoo.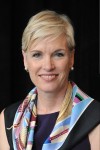 Cecile Richards is a national leader for women's rights and social and economic justice, and a co-founder of Supermajority — a new organization fighting for gender equity. She is the author of New York Times bestseller Make Trouble. As President of Planned Parenthood Federation of America and Planned Parenthood Action Fund for 12 years, Richards worked to increase affordable access to reproductive health care and to build a healthier and safer world for women and young people. After starting her career as a labor organizer, working with women earning the minimum wage, she went on to start her own grassroots organizations, and later served as Deputy Chief of Staff to House Democratic Leader Nancy Pelosi. In 2011 and 2012, she was named one of TIME Magazine's 100 Most Influential People in the World. Richards is a frequent speaker and commentator on politics and progressive issues. She and her husband, Kirk Adams, have three children and live in New York City.