The Biden Campaign Strategy for Progressive Victory In November
Session Type(s): Featured Panel
Starts: Friday, Aug. 14 2:00 PM (Eastern)
Ends: Friday, Aug. 14 3:30 PM (Eastern)
Join Ashley Allison, Director of the Biden Campaign Coalitions Department; Cristobal Alex, Biden Campaign Senior Advisor and Founding President of Latino Victory Fund; longtime progressive organizer Heather Booth, now Director of Progressive Engagement at the Biden Campaign; and voting rights expert Rachana Desai-Martin for a discussion of the campaign's strategy to convert the massive energy of the Resistance into progressive electoral victory—up and down the ballot. We'll explore how Netroots activists can help turn the darkness of the Trump era into the most progressive period in modern American history.
Panelists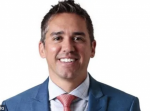 Cristóbal Alex is a Senior Advisor for the Biden for President campaign, providing strategy for the overall campaign and specifically on Hispanic/Latinx outreach and engagement.
Previously, Cristóbal served as the Founding president of Latino Victory Fund, an ambitious effort to build Latino political power so that the voices of Latinos are reflected at every level of government and in the policies that drive our country forward. In 2016, Cristóbal served as Hillary for America's National Deputy Director of Voter Outreach and Mobilization. Prior to joining the Latino Victory Project, Cristóbal spent more than five years in philanthropy serving at George Soros' Open Society Foundations and the Ford Foundation.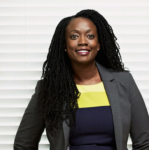 Ashley Allison is the national coalition director of Biden – Harris Campaign. She also is the executive vice president of campaigns and programs at The Leadership Conference. Allison brings over a decade of outreach, community organizing and campaign experience, along with an expertise in crisis management, coalition building, and strategic planning.
From July 2014 to January 2017, she was the deputy director and senior policy advisor under Valerie Jarrett in the White House Office of Public Engagement. Her portfolio included managing a team that worked with the LGBTQ, Muslim, faith, African-American, disability, and entertainment communities. Allison's primary policy focus at the White House was criminal justice and policing reform.
Prior to joining government, she worked on healthcare enrollment and partner engagement at the non-profit Enroll America and on President Obama's 2012 reelection campaign doing statewide African-American voter outreach in Ohio. Allison is a graduate of Ohio State University. She also spent seven years in New York earning her Juris Doctorate from Brooklyn Law School and Masters in Education from Long Island University while she working as a high school special education teacher in Brooklyn.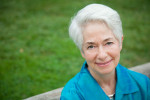 Heather Booth has been an organizer for civil rights, women's rights, immigration reform, voting rights and more for over 50 years. She was part of Freedom Summer in 1964 and directed the NAACP National Voter Fund. She was the founding director and now chairs the board of Midwest Academy, a training center for organizers. She has worked for the National Committee to Preserve Social Security and Medicare and worked on issues of concern to Older Americans. She was the director of the Democratic National Committee's training academies and has directed and advised many Democratic election campaigns.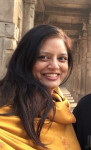 Rachana Desai Martin is the National Director of Voter Protection and Senior Counsel for the Biden Campaign. Rachana has a wealth of experience in voter protection, politics, government, and law. She served as the DNC's Director of Civic Engagement and Voter Protection during the 2018 cycle, was senior advisor to the Virginia voter protection program in 2017, and was the Nevada Voter Protection Director for the 2016 Clinton campaign. Rachana has been a passionate advocate for voting rights since she worked on the 2000 Al Gore campaign as a deputy regional political director, and then helped organize recount operations in several Florida counties.
Rachana comes to the Biden campaign most recently from the DNC where she served as the Chief Operating Officer, overseeing the organization's operational and administrative infrastructure. Earlier in her career, Rachana served in senior roles in the Obama administration as Counselor to the General Counsel of the Treasury Department and as Special Assistant to the Secretary of Veterans Affairs. At both agencies, she served as a senior advisor on the legal, policy, and political implications of audits and investigations initiated by Congress and other oversight bodies. Before joining the administration, Rachana worked on Capitol Hill advising Senator Evan Bayh (D-IN) on banking and financial services issues, including the landmark Dodd-Frank Act. Rachana began her legal career at Eversheds Sutherland LLP, where she was a litigation associate.
Rachana earned her J.D. from Vanderbilt University Law School and her B.A. from the University of South Carolina Honors College.