The Alt-Right's Anti-Transgender Backlash
Session Type(s): Panel
Starts: Friday, Aug. 14 12:00 PM (Eastern)
Ends: Friday, Aug. 14 12:50 PM (Eastern)
The political and legislative anti-trans backlash has exploded this year with more than 18 states and localities across the country considering the penalization of people for their gender identity. But these seemingly separate actions are actually united and pushed by an organized movement of think tanks, non profits and legal-writing organizations like ALEC to push anti-trans law during this highly volatile year. Join us as we explore this toxic mix of gender identity and right-wing politics.
Moderator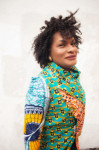 Imara, whose work has won Emmy and Peabody Awards, is the creator of TransLash Media, a cross-platform journalism, personal storytelling and narrative project, which produces content to shift the current culture of hostility towards transgender people in the US. She is also the first Journalist-in-Residence at WNYC's The Greene Space where she hosts the monthly program Lives At Stake. Imara has been featured regularly in The Guardian, The Nation, MSNBC, CNBC, NPR, Mic, Colorlines, and is a frequent guest host of the In The Thick podcast. Imara has held economic policy posts in the Clinton White House and communications positions at Viacom.Imara is currently a Soros Equality Fellow.
Panelists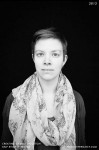 Heron leads the Movement Advancement Project's LGBT movement research analyses and conducts research in support of MAP's public policy work. Before joining MAP, Heron was Legislative Counsel at the Family Equality Council where she focused on federal regulatory reforms for LGBT parents and their children. She has written about employment discrimination and the legal invisibility of bisexuality. Heron is a graduate of the University of New Hampshire and American University, Washington College of Law and is admitted to the New York and Massachusetts bars. She is a board member of the National LGBT Bar Association, a recent fellow with the Rockwood Leadership Institute, and a returned Peace Corps Volunteer.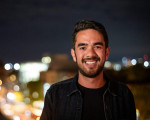 Brennan Suen is a senior strategist at Media Matters, where he has worked since July 2015. Brennan focuses on external affairs related to online disinformation and platform accountability, and he was formerly the LGBTQ program director. He has a bachelor's degree from Northwestern University.