Stop Redesigning Your Website and Start Evolving It!
Session Type(s): Training
Training Tag(s): Basic Online Organizing
Starts: Friday, Aug. 14 11:00 AM (Eastern)
Ends: Friday, Aug. 14 11:50 AM (Eastern)
Best practice used to say you should fully redesign your website every few years. But major redesigns can can be costly: aside from money, they can suck up a huge amount of staff time, affect SEO, and alienate users already familiar with your site. The smarter way to approach a modern website is to budget for gradual, ongoing changes—ideally informed by A/B testing. In this session we'll talk about the ins and outs of making this philosophical shift, including budgeting, tools and vendor relationships, plus how to assess if your current site is amenable to this data-informed incrementalism.
Trainers
Alison has over 20 years of experience in the nonprofit sector, primarily at the National Trust for Historic Preservation. As the director of digital engagement and acquisition, Alison is responsible for the strategic deployment of marketing technology to extend the National Trust's online outreach and influence, using channels that include social media, email marketing, text messaging, and websites.
Alison studied Art History at Vassar College and the University of Delaware.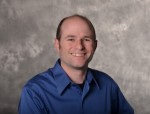 With 20 years of experience, Ira is an expert in nonprofit online communications and online fundraising. Ira has worked with hundreds of nonprofit organizations to improve their websites, increase engagement, and bolster fundraising support. Ira oversees the operations and strategic engagements at Cornershop, while working with clients to effectively meet their goals.
Prior to founding Cornershop, Ira previously worked in communications and fundraising with Firefly Partners, Free Press, Grassroots Campaigns, and American Jewish World Service.