Race-Class Academy: A New Training Toolkit for Organizations and Individuals
Session Type(s): Training
Training Tag(s): Communications
Starts: Thursday, Aug. 13 12:00 PM (Eastern)
Ends: Thursday, Aug. 13 12:50 PM (Eastern)
The race-class approach opens up new possibilities for building our multi-racial progressive majority. We created the Race-Class Academy to help organizations (a) train their trainers, (b) educate their members, and/or (c) conduct outreach and canvassing. The Academy explains how powerful elites weaponize racism, what this means for racial and economic justice, and why race-class messages are the most persuasive political messages available today. The Academy includes 12 short videos, each under 140 seconds, that break race-class ideas into digestible chunks, as well as discussion guides and suggested exercises. The goal is to help as many organizations and individuals as possible learn–and teach–the race-class approach. Come hear about this empowering toolkit and talk with its creators.
Trainers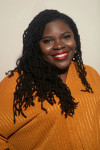 Brittaney is a communications strategist and founder of Black Coffee Creative. She is passionate about racial and economic justice and uses her communications skills to translate public policy and program design into ideas that move people to action.
Prior to founding her own consultancy, Brittaney advocated for the financial rights of incarcerated people and their families through campaigns like #BantheBox and #PrisonPhoneJustice. She also spent two years as the Community Engagement Director for ALL IN Alameda County, where she trained community leaders in community-based research and advocacy.
Brittaney loves experimenting with content creation for user engagement and scenario planning for progressive campaigns. She holds a Master of Public Policy degree from UC Berkeley's Goldman School of Public Policy.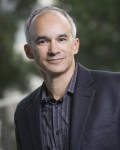 Ian Haney López holds an endowed chair as the Earl Warren Professor of Public Law at the University of California, Berkeley, where he teaches in the areas of race and constitutional law. The author or editor of five books, his most recent is Dog Whistle Politics: How Coded Racial Appeals Have Reinvented Racism and Wrecked the Middle Class (Oxford 2014). There he describes how for fifty years Republicans, and some Democrats too, exploited racial pandering to build resentment toward government, pushing voters into supporting policies that favor the very wealthiest while hurting everyone else. He is a principal investigator, along with Anat Shenker-Osorio and Heather McGhee, in the race-class narrative project, exploring how to defeat dog whistle politics and to build cross-racial support for racial justice and shared economic prosperity for all.