Progressives on the Hill: What They Do and Why it Matters
Session Type(s): Panel
Starts: Friday, Aug. 14 4:00 PM (Eastern)
Ends: Friday, Aug. 14 4:50 PM (Eastern)
From organizing to social activism to policy, the progressive movement is fighting to ensure the voices of underrepresented and underserved communities have a seat at the table. So what happens when you take the movement to the Hill? During this session we'll hear from special guest progressive congressional staff as they share their experiences, challenges and lessons learned and provide a unique window into how policy change works. They will share their perspectives on the power of the progressive movement, providing examples from their own experience.
Moderator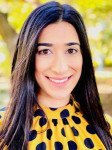 Hebah Kassem is the Organizing and Policy Associate at the Progressive Caucus Action Fund (PCAF), where she works on policy and advocacy on Medicare for All and other key progressive issues. She has diverse experience in community & grassroots organizing, political strategy and health equity. Prior to joining the PCAF, she held leadership roles on numerous progressive campaigns. Her career has been dedicated to supporting and empowering minority communities, including the Muslim American community.
Panelists
Ryan Anderson serves as Chief of Staff to Congresswoman Rashida Tlaib. Prior to joining the Congresswoman's team as Finance Director of her 2018 campaign, he co-founded ACRE, a sustainable farm, in Detroit in 2012. Ryan also served on the Board of Directors of the Corktown Farmers' Market from 2015-2017, co-authored the report "Crowdfunding for Small Farmers" for the MSU Center for Regional Food Systems, and secured financing for ACRE as the inaugural project of Steward, the world's first crowdfunding platform dedicated to sustainable agriculture.
Before moving to Detroit, Ryan worked as a professional fundraiser and activist serving progressive causes in Washington D.C. He secured millions of dollars in funding for clients in the political and non-profit sectors and led national advocacy campaigns to advance progressive national security solutions as the Director of Operations for Win Without War and New Security Action.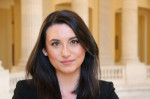 Marissa Barrera is the health policy advisor for Senate Budget Committee Ranking Member Bernie Sanders (I-Vt.). In addition to handling the health care portfolio for Democrats on the Budget Committee, she works on a number of health care issues for Senator Sanders. Notable legislation she's helped to craft includes Medicare for All, the Prescription Drug Price Relief Act, the Health Care Emergency Guarantee Act and, most recently, the Masks for All Act. In 2019, Marissa was named one of Business Insider's "34 DC Healthcare Power Players."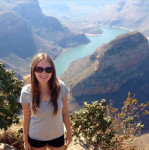 Afton Cissell is Senior Counsel to Rep. Lloyd Doggett (D-TX), where she oversees his work as Chairman of the House Ways and Means Health Subcommittee and Founder and Chair of the House Affordable Prescription Drug Task Force. Prior to joining the Congressman's office, Afton was a Staff Attorney with the National Health Law Program's Reproductive Justice team, and has served as a Legal Fellow to Senator Richard Blumenthal and Senator Al Franken.