Prepping for a Post-November America: Legal Guidance To Maximize Your Advocacy Efforts
Session Type(s): Training
Training Tag(s): Operations
Starts: Friday, Aug. 14 11:00 AM (Eastern)
Ends: Friday, Aug. 14 11:50 AM (Eastern)
Nonprofit organizations play a critical role in shaping policy outcomes that meet the needs of the communities they serve. And while 501(c)(3)s must play a nonpartisan role in the upcoming elections, they are particularly important advocates on policy issues after the dust settles in November. The time is now to prepare for whatever leadership changes occur in the next election at the local, state and federal level to push for positive policy change. This session gives new and seasoned advocates the lay of the legal landscape on what 501(c)(3)s can do as policy advocates plus tips and best practices to prepare for what's next.
Trainer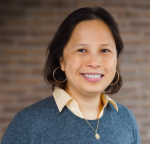 Quyen is Legal Director for the Bolder Advocacy program at Alliance for Justice and is based in Southern California. She was in private practice before joining AFJ with a focus on advising social enterprises and benefit corporations, a legal status mix between nonprofit and for-profit. Quyen is one of the founding hosts on BA's Rules of the Game podcast.
Outside of work, Quyen is always looking for her next Habitat for Humanity build. When she is not hammering or mixing mortar, she bikes and practices yoga to maintain her sanity and compensate for her love of ice cream.