Session Type(s): Training
Training Tag(s): Operations
Starts: Friday, Aug. 14 11:00 AM (Eastern)
Ends: Friday, Aug. 14 11:50 AM (Eastern)
Nonprofit organizations play a critical role in shaping policy outcomes that meet the needs of the communities they serve. And while 501(c)(3)s must play a nonpartisan role in the upcoming elections, they are particularly important advocates on policy issues after the dust settles in November. The time is now to prepare for whatever leadership changes occur in the next election at the local, state and federal level to push for positive policy change. This session gives new and seasoned advocates the lay of the legal landscape on what 501(c)(3)s can do as policy advocates plus tips and best practices to prepare for what's next.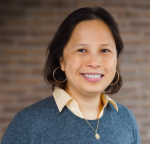 Quyen is the Southern California Counsel for the Bolder Advocacy program at Alliance for Justice and is based in AFJ's Southern California office. Through trainings and technical assistance, she supports nonprofit organizations in pursuing legal and effective advocacy to create systems change.
She is a long-time active member of the American Bar Association, the National Asian Pacific American Bar Association, and the Orange County Asian American Bar Association. Quyen's work in these associations has focused on diversity in the bench and bar, and access to justice.
Quyen earned her B.A. at the University of California, San Diego and her J.D. at the University of the Pacific, McGeorge School of Law in Sacramento. Prior to joining AFJ, Quyen had her own law practice, focusing on consumer protection litigation and advising social enterprises including benefit corporations, certified B Corps, and social purpose corporations.
Outside of work, Quyen volunteers at local and global Habitat for Humanity build sites (Los Angeles, Orange County, Nepal, Jordan, Chile, and counting). When she is not hammering or mixing mortar, Quyen runs, bikes, and learns new yoga poses to maintain her sanity, and more importantly, to compensate for her love of ice cream.