The Feminist Sleeper Cell Presents … Your Morning (News) Dump!
Session Type(s): Special Event
Starts: Saturday, Aug. 15 10:00 AM (Eastern)
Ends: Saturday, Aug. 15 10:50 AM (Eastern)
Lizz Winstead (co-creator of The Daily Show) returns to Netroots with her reproductive rights organization Abortion AF for your Morning Dump of garbage news & the current state of abortion and reproductive rights! Kick off each day of Netroots 2020 with Lizz and her crew of activists in the Feminist Sleeper Cell—along with special guest experts!—for hilarious and informative conversations about the latest  f**kery happening to abortion access, while giving us actions to fight back. Abortion AF's Feminist Sleeper Cell covers the repro rights news you're not getting in the mainstream media. Or any media. Or really, anywhere—so grab your coffee and join us for a morning dump!
Panelists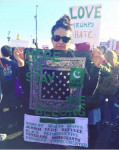 Marie has been with AAF since spring of 2019. As the operations manager she tries to helpfully interfere with all projects, and particularly enjoys participating in fundraisers and events benefiting the invaluable independent abortion clinics all over the United States. Marie has a masters in Criminology and worked in public higher education in Chicago for over a decade as an academic counselor and fellowship and scholarship advisor. She has been the the Director of Operations for Midwest Access Coalition since late 2016, a practical support abortion organization that assists folks with transportation, lodging, childcare, and other costs that create major barriers for those seeking safe abortion care.
Other sessions: The Feminist Sleeper Cell Presents ... Your Morning (News) Dump!, The Feminist Sleeper Cell Presents ... Your Morning (News) Dump!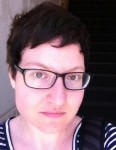 Robin Marty is a freelance writer, speaker and activist, and the author of Crow After Roe: How Women's Health Is the New "Separate But Equal" and How to Change That. Robin's articles have appeared at Politico, Rolling Stone, Ms. Magazine, and other outlets, and she has spoken at trainings and conferences for NOW, NARAL, the National Conference for Media Reform and Netroots Nation. Robin is also a Women's Media Center SheSource Expert on Reproductive Rights and Politics.
Robin facilitates workshops on reproductive justice activism in red and rural state settings, reframing the debate around reproductive rights, and speaks both individually and on panels addressing the current landscape of reproductive rights legislation as well as her research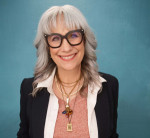 As co-creator and former head writer of The Daily Show and co-founder of Air America Radio, Lizz Winstead has helped changed the very landscape of how people get their news. Winstead also brought her political wit to The Daily Show as a correspondent and later to the radio waves co-hosting Unfiltered, Air America Radio's mid-morning show, with Chuck D and Rachel Maddow. Lizz continues doing stand-up, but spends most of her time at the helm of Abortion Access Front (formerly Lady Parts Justice League), a NYC- based reproductive rights organization that she founded in 2015, which uses humor and outrage to expose anti-choice hypocrisy and mobilizes people to take action in all 50 states. Known as one of the top political satirists in America, Winstead has been recognized by all the major media outlets including The New York Times, The Washington Post, O Magazine, Newsweek, Forbes, Now This, and as Entertainment Weekly's 100 Most Creative People. Winstead's first book, Lizz Free Or Die: Essays, was released in 2012 to incredible reviews, with Ms. Magazine saying, "Lizz Winstead is a sharp-witted truth-teller, and Lizz Free or Die will inspire anyone who has ever talked back to the television or wished they could come up with satire as insightful as The Daily Show." To keep up with Lizz, follow her on Twitter @lizzwinstead or like her on Facebook www.facebook.com/lizzwinstead