The Feminist Sleeper Cell Presents … Your Morning (News) Dump!
Session Type(s): Special Event
Starts: Saturday, Aug. 15 10:00 AM (Eastern)
Ends: Saturday, Aug. 15 10:50 AM (Eastern)
Lizz Winstead (co-creator of The Daily Show) returns to Netroots with her reproductive rights organization Abortion AF for your Morning Dump of garbage news & the current state of abortion and reproductive rights! Kick off each day of Netroots 2020 with Lizz and her crew of activists in the Feminist Sleeper Cell—along with special guest experts!—for hilarious and informative conversations about the latest  f**kery happening to abortion access, while giving us actions to fight back. Abortion AF's Feminist Sleeper Cell covers the repro rights news you're not getting in the mainstream media. Or any media. Or really, anywhere—so grab your coffee and join us for a morning dump!
Panelists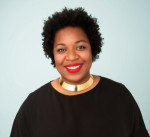 One of Moji Alawode-El's treasured childhood memories is being told derisively that she was a female chauvinist by a boy in elementary school. While she now understands that that is not a thing, it sparked true anarchist joy at the time. To simplify things she now declares she's an intersectional feminist and leaves it to the ignorant to sort it out for themselves. Prior to joining AAF Moji worked in fashion advertising for several years, steering packaging and advertising campaigns for beauty brands you know and love. In that role she managed international teams, collaborated with talented designers and often saw her work in print and on shelves. But while fashion remained a passion, Moji made the decision to bring her collaborative and creative vision to a place where she could make change, so in 2015, she joined Abortion Access Front. For the past 6 years, Moji has used her team building expertise to help organize and grow AAF's fight against the patriarchy and abortion extremism. She is currently boot-on-the-ground at AAF; speaking at rallies, podcast hosting, counter-protesting, volunteering at clinics and out on the road with the team raising hell. Moji loves yoga, reading sci-fi by femme people & people of color, roller skates and talking really loudly about her own abortion and reproductive rights in public spaces. Moji is a graduate of Sarah Lawrence College and is currently having too much fun raising an adorable-assed feminist in Harlem. Moji's on the ground experience working closely with clinics, and her wealth of knowledge on legislative trends brings to FBK Live the much needed perspective of just how relentless these legislative attacks are and how they emotionally and practically affect clinics and their ability to provide care. Her social media handle is @mojilocks everywhere.
Other sessions: The Feminist Sleeper Cell Presents ... Your Morning (News) Dump!, The Feminist Sleeper Cell Presents ... Your Morning (News) Dump!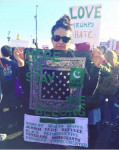 Marie has been with AAF since spring of 2019. As the operations manager she tries to helpfully interfere with all projects, and particularly enjoys participating in fundraisers and events benefiting the invaluable independent abortion clinics all over the United States. Marie has a masters in Criminology and worked in public higher education in Chicago for over a decade as an academic counselor and fellowship and scholarship advisor. She has been the the Director of Operations for Midwest Access Coalition since late 2016, a practical support abortion organization that assists folks with transportation, lodging, childcare, and other costs that create major barriers for those seeking safe abortion care.
Other sessions: The Feminist Sleeper Cell Presents ... Your Morning (News) Dump!, The Feminist Sleeper Cell Presents ... Your Morning (News) Dump!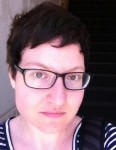 Robin Marty is a freelance writer, speaker and activist, and the author of Crow After Roe: How Women's Health Is the New "Separate But Equal" and How to Change That. Robin's articles have appeared at Politico, Rolling Stone, Ms. Magazine, and other outlets, and she has spoken at trainings and conferences for NOW, NARAL, the National Conference for Media Reform and Netroots Nation. Robin is also a Women's Media Center SheSource Expert on Reproductive Rights and Politics.
Robin facilitates workshops on reproductive justice activism in red and rural state settings, reframing the debate around reproductive rights, and speaks both individually and on panels addressing the current landscape of reproductive rights legislation as well as her research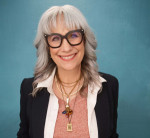 As Co-creator and former head writer of The Daily Show, co-founder of Air America Radio, comedian Lizz Winstead helped change the very landscape of how people get their news. Winstead is not only a writer and creator, she was also a correspondent on The Daily Show and co-hosted Unfiltered, Air America Radio's mid-morning show, with Chuck D and Rachel Maddow.
Known as one of the top political satirists in America, Winstead is recognized by all the major media outlets including The New York Times, The Washington Post, O Magazine, and as Entertainment Weekly's 100 Most Creative People. Winstead's first book, Lizz Free Or Die: Essays, released in 2012, garnered incredible reviews. Ms. Magazine says, "Lizz Winstead is a sharp-witted truth-teller, and Lizz Free or Die will inspire anyone who has ever talked back to the television or wished they could come up with satire as insightful as The Daily Show."
Lizz continues to do stand-up, and make appearances on cable news, yet spends most of her time helming Abortion Access Front AAF) an inclusive NYC- based reproductive rights organization she founded in 2015. AAF uses humor and outrage to expose anti-choice hypocrisy and mobilizes people to take action in all 50 states. Hosting the AAF podcast, Feminist Buzzkills is the perfect next step for Winstead combining her activism with her comedy. It is a must listen, new episodes drip Fridays wherever you get your podcasts.
To keep up with Lizz, follow her on Twitter, Insta and Tiktok @lizzwinstead or like her on Facebook www.facebook.com/lizzwinstead.