The Great Political Puzzle: How Muslims are Organizing in 2020
Islamophobic attacks, smear campaigns and other propaganda tactics have long been used by special interest groups through well-funded, coordinated transnational networks, using social media and other powerful digital tools to create division—especially during sensitive political times. This has led to an increase in intergroup conflict that targets vulnerable audiences, for instance the revelation that Russian trolls orchestrated a clash outside of a Houston mosque during the 2016 elections. We're prepared for an upcoming 2020 election cycle that is similarly contentious and divisive. Join a collective of leading, national Muslim organizations to learn more how we can prepare to combat the challenge ahead. The panelists will present the results of an internal policy survey and provide toolkits for action.
Moderator
Kifah Shah is MPower Change's Digital Campaign Manager. She grew up in Southern California and has been organizing since she was 15. She has worked for the Asian Law Caucus, Clergy and Laity United for Economic Justice, Unite HERE! Local 11, and UC Berkeley's Multicultural Community Center. Kifah also worked abroad in Europe at the Migration Policy Group on issues related in migration, as well as in Pakistan at the Aman Foundation/USAID on issues of health, education, and economic empowerment. She is currently a TED Resident and on the Board of Trustees for MSA West. Kifah holds a Masters in Public Administration (Economic Policy) from the London School of Economics and a Bachelor of Arts in Ethnic Studies from U.C. Berkeley.
Panelists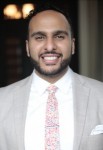 Mohamed Gula is the Virginia Executive Director and National Organizing Director for Emgage, where he focuses on supporting and building community-based programs and collaborations that serves the Muslim American Community. He is based in Northern Virginia. Mohamed previously served as an Organizer in Ohio for the Hillary Clinton Campaign after which he decided to stay in Ohio as a state contractor for Organizing For Action (formerly Obama For America). He developed a strong sense of devotion for the nonprofit sector shadowing his father as a preteen, sponsoring over 200 refugee families from around the world over a five year period. He later Co-founded the Islamic Center of Peace in Dayton, Ohio and is an advocate for youth empowerment, human rights, social justice, and diversity & inclusion.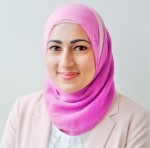 Wardah Khalid is an analyst, activist, and speaker on U.S. foreign policy in the Middle East, refugees, and Islam in America. She works on immigration and refugee advocacy at Church World Service and is Founder and President of Poligon Education Fund, a non-partisan advocacy organization dedicated to strengthening Muslim American engagement with Congress. Wardah is a CPA and holds a MA in International Affairs from Columbia University and a BBA and MS in Accounting from Texas A&M University.