Influencer Engagement: The Future of Online Organizing is Already Here
Session Type(s): Training
Training Tag(s): Experienced Online Organizing
Starts: Friday, Aug. 14 12:00 PM (Eastern)
Ends: Friday, Aug. 14 12:50 PM (Eastern)
Whether you look at Instagram, TikTok, YouTube or beyond, online influencers and creators have reshaped the political landscape. After all, a top online influencer has translated that influence into becoming president and continues to use Twitter effectively as a platform to build community, increase offline turnout and manipulate public opinion. Influencers have become the new community organizers. Our session will update you on emerging trends around influencers and what motivates influencers to partner with causes and campaigns. We'll show you the latest technology and techniques to ensure you're identifying and reaching these powerful people at a time when it matters to get out the census and generate voter turnout in record numbers.
Trainers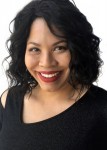 Cheryl Contee is The Impact Seat's Chief Innovation Officer and award-winning Founder & Chair of the mission-driven digital agency Do Big Things. Cheryl is the Amazon bestselling author of Mechanical Bull: How You Can Achieve Startup Success. Passionate about creating new tech and new narrative for a new era, Cheryl uses her vast experience in startup entrepreneurship and community engagement to lead our portfolio companies and fund investments to success. Previously, Cheryl was CEO of Fission Strategy, which brought Silicon Valley startup culture to the world's leading causes and campaigns. She's the co-founder of Attentive.ly, the first tech startup with a black female founder to be acquired by a NASDAQ company, the National Board Chair for Netroots Nation, a Senior Advisor for Astia and the first portfolio company board member of New Media Ventures.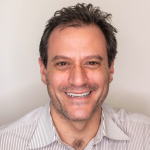 Paul Kahn is the SVP of Customer at Upfluence, an Influencer Marketing Platform that allows Brands, Agencies, and Organizations to find, contact and track relevant influencers at Scale.
Prior to his work at Upfluence, Paul was the Executive Director at e-thePeople a non-profit organization dedicated to voter education.
Prior to that Paul worked in Electoral Politics in a variety of roles.