How Nonprofit, Cooperative Tech Can Help Us Win Up and Down the Ballot
Session Type(s): Panel
Starts: Thursday, Aug. 13 11:00 AM (Eastern)
Ends: Thursday, Aug. 13 11:50 AM (Eastern)
While the progressive tech ecosystem has traditionally been dominated by a for-profit, vendor-based model of tech development, an alternative model has emerged that holds enormous potential to close the knowledge and resource gap for down-ballot campaigns in 2020. By embracing a nonprofit, cooperative model of tech development, Action Network, the DNC, ActBlue and others are working to deliver the tools necessary for local and state-level campaigns to run robust email fundraising campaigns to elect progressives up and down the ballot.
Moderator
Mari is the Product Manager at Action Network, a digital toolset dedicated to building progressive power. Mari works with keystone Action Network partners, the DNC, AFL-CIO and Daily Kos to brainstorm, prioritize and build the yearly Action Network roadmap through a cooperative development model. As a former feminist organizer, she worked with students to support access to voting and reproductive rights on campuses. She also worked at the District Alliance for Safe Housing to develop their digital presence. She's passionate about opt in compliance, whales and ice cream.
Panelists
Clarke is a digital strategist with experience working on some of the highest profile digital programs in Democratic politics.
She was on the digital team at the Democratic National Committee for two years, then spent the 2016 election working as the Digital Director for Hillary for North Carolina where she used email, SMS, and social media to recruit new volunteers and mobilize hundreds of thousands of voters. Digital organizing! After the election, Clarke spent some time building email programs for It's On Us, a campaign to end sexual assault on campuses across the country, and the United State of Women, a megaphone for the women's movement, and doing advertising strategy at Bully Pulpit Interactive. She has since returned to the Democratic National Committee where she oversees the email, online ads, and SMS programs.
Clarke is originally from Boston and graduated from Northwestern University with bachelors degrees in journalism and English literature.
Jenn is the Chief Community Officer at The Movement Cooperative. She has spent more than two decades working at the intersection of advocacy, politics and digital campaigning. She started in the progressive movement as Deputy Director of Internet Operations of Gore 2000 when she was just 20. Throughout her career, she has championed underrepresented communities through movement building within the labor movement and on behalf of communities of color and immigrant families at institutions like the AFL-CIO, AFSCME, and the Arab American Institute. She later served as Senior Vice President at Revolution Messaging, the digital agency behind Bernie Sanders' groundbreaking presidential campaign, where she led the agency's advertising department during the 2016 cycle and directly managed client accounts for ACLU, MoveOn, and Color of Change among others. Jenn is a graduate of the Grady College of Journalism and Mass Communications at the University of Georgia and is currently pursuing a Masters of Labor Studies at the University of Massachusetts at Amherst. She lives with her spouse and two children in Washington, D.C., but her heart (and family) is on both sides of the U.S./Mexican border.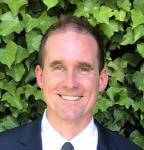 Michael Phelan is the co-founder of Strategy & Hustle, a very cool progressive digital firm with one of the truly great logos of our time.
Michael loves email, and has helped grow lists and raise money for Social Security Works, Blue Future, Rashida Tlaib, Other98, Data for Progress, and more.
Michael also runs Progress America, which is a great way for your organization to grow its list.